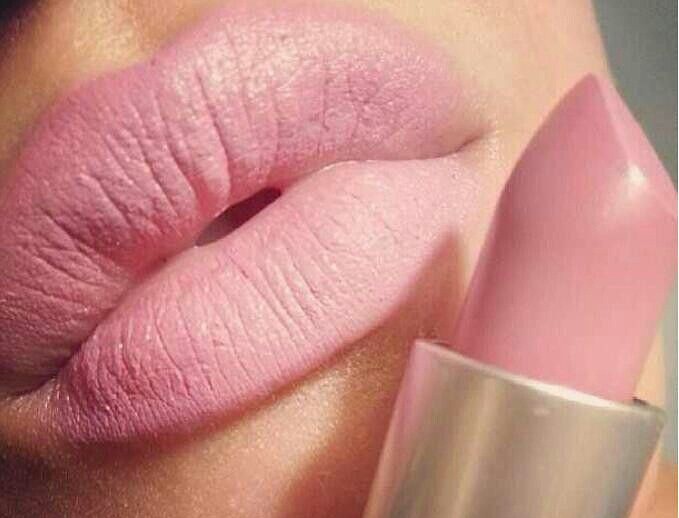 Girls devote a lot of time applying makeup and cosmetics to choose from and even more. Take, for example, lipstick. If properly and correctly in choosing lipstick - nuances before buying there is not enough.
One of the first in the history of lipsticks found in the excavations by archaeologists, are hollow stems of plants, filled with coloring matter, mixed with animal fat. Turning to the history of fondant, we note that this item makeup is not always used only by women. For example, in the XVIII century lipstick needed only to men. Half a century later, lipstick became an actress. With the advent of cinema came the fashion for very defined lips. They were given fanciful names: "rosebud", "bitten by a bee" - "vampire lips" and "bow hunter." From 20's to the 40 years of the twentieth century, women did not paint the tips of the lips to the end, to make the mouth visually less, and in the 50s moved on natural forms and colors.
What lipstick are?
Moisturizing lipstick - life-giving water
Estheticians are advised to use a lipstick in the spring and summer, when the sensitive skin of the lips is particularly needed moisture. In addition to staining it prevents peeling, as well as often protects from exposure to sunlight. On the package is abbreviated SPF 5, 10, 15 (degree of sun protection factor).
The second variant of the name moisturizing lipstick - Satin. Its composition generally includes various oils, such as cocoa, avocado, sunflower oil or coconut. A basis is mineral or vegetable waxes. A woman of any age can pick out your own color, as represented by very wide range, from deep red and thick burgundy to pale pink or pale beige. At this lipstick there is one drawback: it is very fast and therefore erased lips constantly have to tint.
Nourishing lipstick - saturation
Nutrient lipstick unlike moisturizing is not peculiar to a glossy shine. It differs haze or slight shimmer. This is due to the fact that in addition to vegetable waxes and pigments it contains powder. Nourishing lipstick is perfect for winter, as it protects the lips from cracking. The only drawback is that it may become blurry.
This will help avoid eyeliner used before applying lipstick. One of the secrets of make-up is as follows: to avoid the effect of "flat lip" will drop of oil in the middle of the lower lip.
Lasting Lipstick - day without touch-up
The name of this lipstick reflects its advantage.
If you do not like the traces of lipstick on glasses, clothing or the cheeks of her friends left after the kiss when they met - is right for you or superstoykaya resistant lipstick.
The duration of its action - from 8 to 24 hours. This effect can be achieved as follows: the main components are the lipstick color pigments and volatile esters, the latter disappear after a few minutes after applying lipstick. Thus, on the lips is a color film. Lipstick is easy to apply thanks to the special texture.
Chapstick - Protection
If you are looking for useful lipstick that will help your lips to cope with dryness, cracks, sun damage, buy chapstick. They are particularly relevant in the autumn-winter period. In the lipstick composition comprises the nutritional and moisturizing agents, vitamins, oils. However, color chapstick not add, but will help protect your lips.
Lip Gloss - natural
Gloss, as well as hygienic lipstick may include vegetable oils and vitamins, which take care of the mouth carefully. Shares of oil much more dyes, so shines quite quickly erased and have no bright shade. However, recently manufacturers rely more on color than on the beneficial effects of glosses. Therefore, in cosmetic stores you can find bright and rich colors. Gloss helps to make a more natural makeup and natural.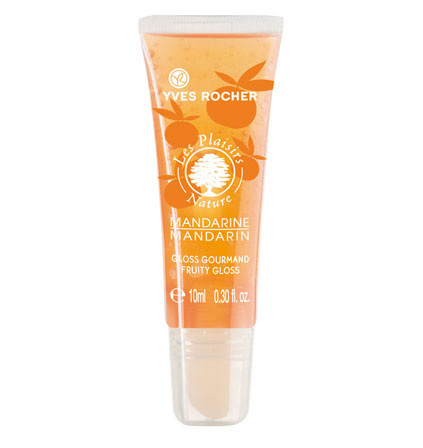 How to choose a lipstick?
To Lipstick soft and smooth lay on the lips, caused only a pleasant feeling, it is necessary to pay attention to buying it.Sometimes even in the beauty supply stores across fakes, so if you are in doubt about the quality of products, feel free to ask for certificates. Scratches on the packaging or uniform color pencil says that your chosen lipstick is of questionable quality. The rod must be smooth and strong, have a smooth surface. It is also not covered by drops of water and pleasant smell, easy to apply on the lips. Under the influence of the sun lipstick should not melt or spread.
To choose your ideal color, swipe a tester lipstick on a piece of paper or the back of his hand. Qualitative lipstick gives a homogeneous line, without lumps and irregularities. Attach to face and see whether it suits you. In any case, do not apply lipstick tester at the store on the lips. This is extremely unhygienic.
Somehow, buying products, we pay attention to the expiration date of the goods, and the purchase of lipstick, forget. Do not do it, because the maximum term of her life of 3 years, but for so long it can last only if stored and applied to the lips with a brush. Therefore, when applied directly to the lips, the shelf life is reduced to one year, and when sunlight on the case and even less - up to three months.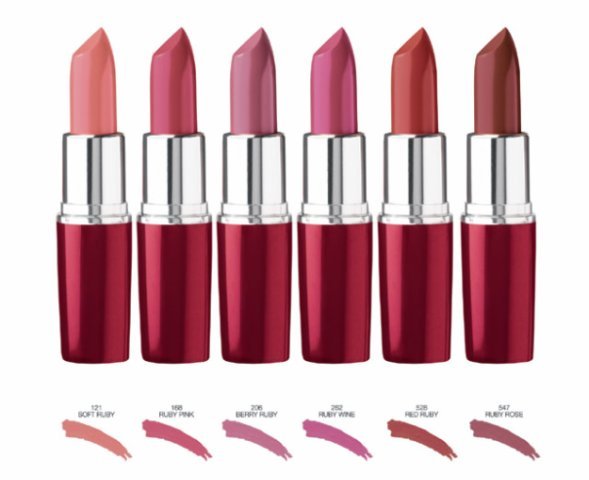 Secrets of choice of lipstick is divided stylist image agencies Style Guide Hope Ivlev:
What shades of lipstick is in fashion?
Now in vogue are two extremes. Firstly, very bright neon colors makeup, war paint summer. Secondly, it is a natural and almost invisible makeup. Of course, the main trend of the spring-summer season - it's triumphant return to the fashion cause bright lipsticks: bright red, neon pink, magenta, fuchsia. For the most daring - on the lips over lipstick applied several large sequins or rhinestones that certainly no one doubted the glamorous image.
Natural shades of make-up do not take the position that season already. Soft creamy lipstick pink-beige and brown shades of body-as well as transparent glossy lip glosses should still occupy an important place in every woman's purse.
Recommendations when choosing a lipstick.
When choosing a color of lipstick should not forget about the individual characteristics of appearance: shades of skin and hair. Otherwise, even the most fashionable trend of the season, instead of make you elegant and seductive, can ruin the experience, and even play with you a malicious joke.
If you have fair skin and blonde hair, it must be very careful to use bright lipstick, especially in the daytime makeup to a vulgar impression. Better to choose a more restrained shades of pink or over a very bright lipstick apply a coat of light beige lipstick or gloss to soften the color. And even better to give preference to the natural shades of makeup.
If you are the happy owner of a bright appearance - light or slightly smuglovataya skin and dark hair, the fashion trend is just for you. The main thing - should be the measure of all things. Makeup should match your appearance and, of course, the situation.
Is it possible, in principle, do without lipstick? Say, having made up his eyes, and put blush, lip leave without lipstick?
Finished makeup is unthinkable without lipstick. If you are dealt a tone, eye shadow, blush, and so on. G., The final touch is for lipstick. Even if you prefer to focus on the eyes, the lips should be covered with a light lipstick or gloss natural color, as long as his lips were not "naked". A texture tool, you can choose according to individual preferences, pleasant to feel and even taste. The benefit of the beauty market now a huge selection of different tools for the most demanding women.