You wore emeralds - I Do not dignify them? Remove the word from the bushel or better to remain silent?"How amiable every rock!" - My tongue utter a hurry, hiding that next flame and ready to burn me. It must be remembered every hour, This fire is cruel and Lute! "Equally become your dangerous as friendly emerald Goethe



PRECIOUS JEWELRY ... NECKLACES AND BROOCHES.
Josephine de Beauharnais - Empress of France in 1804 - 1809 years, the first wife of Napoleon I.
Maria Therese Amelie de Bourbon - Princess of Naples and Sicily, the Duchess of Orleans. Wife of Louis-Philippe I, Queen of France in 1830-1848 gg.
Josephine Eugene Napoleonina Maximilian Leuchtenberg - wife of Oscar I, King of Sweden and Norway.Known as Queen Josephine
From the Collections of Princess Marie Bonaparte and Princess Eugenie of Greece and Denmark.
Maria Cristina de Bourbon Princess of the Two Sicilies, Queen Consort and fourth wife of the King of Spain Ferdinand VII, the regent of Spain in 1833 - 40 years with her daughter Isabella II
Princess Beatrice, Princess of Battenberg in marriage - a member of the British royal family, the youngest child (fifth daughter) of Queen Victoria and Prince Albert, great-grandmother of King of Spain Juan Carlos I.


Opal

- one of the most beautiful of jewels.
These stones can highlight every color of the spectrum with the brilliance that can even surpass the brilliance of the diamond.
Precious Opal ranges from clear to white, gray, red, orange, yellow, green, blue, purple, pink, slate, olive, brown, and black.
From these colors red and black are the rarest, while white and green are the most common.
Some rare specimens produce brilliant color flashes when they are exposed to light.
For example, the new Opal was recently discovered in the area of ​​Velo, that in Ethiopia, rich in precious stones.

Found on a mountain plateau Velo eastern Amhara 2,500 - 3,200 meters above sea level, this new gem is like a miniature underwater scene from the ocean when it gets light.
Opals such as Welo, prices may vary per carat, which compete with the most expensive diamonds, rubies and emeralds in the world.

Here's another brilliant Opal - Opal Fire, also called Mexican fire opal, because it is found in the state Kretaro in Mexico.
It looks as if someone put a sunset in stone:

Lightning Ridge black opal, is another fine example:

MARKET GEMS CHANTHABURI THAILAND
Market gems Chanthaburi Thailand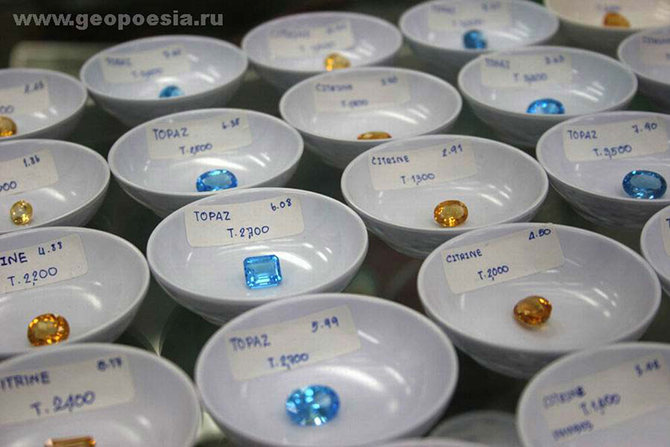 Chanthaburi Thailand (not to be confused with Kanchaburi) - the main wholesale market for gems Asia. The main specialization - sapphires and rubies. But is everything. This - the street "black dealers' oilcloth bags on the shoulders of all those people packed with precious stones. Stayed anyone.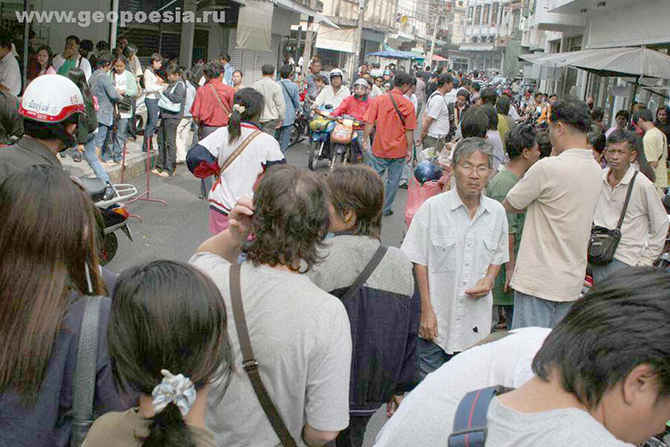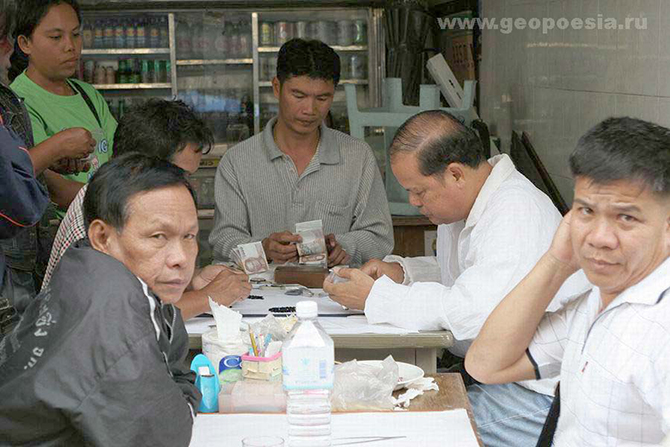 Here, everything is under the control of Thai Yakuza (or "-dz" I do not know). Shooting is not welcome.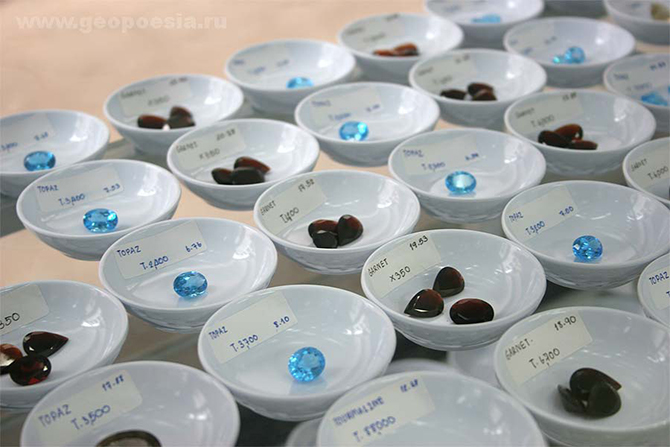 So, let's see ... Topaz and grenades. The number on the right - the total weight of the lot in carats, the number on the left - the price (in Thai Baht, we can assume that in rubles, 1 baht is approximately equal to 1 ruble).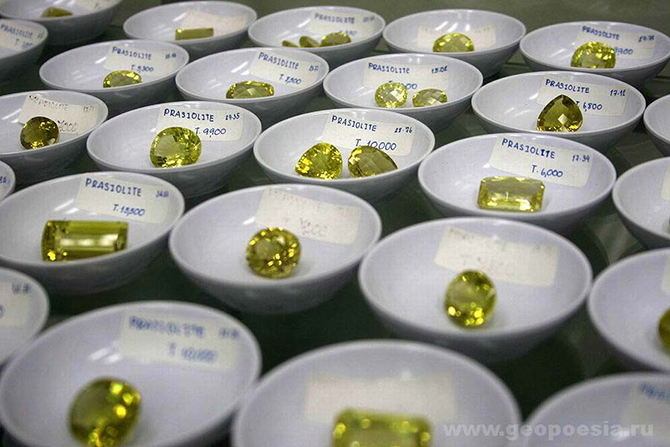 This prasiolity - transparent stones yellow-greenish color. Until about Chanthaburi prasiolitah I did not even hear.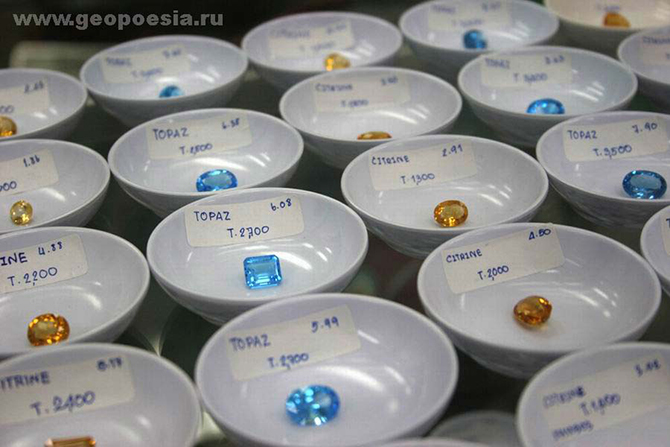 Blue topaz (photo) and citrines in Chanthaburi. Just do not grab at once, take a look first.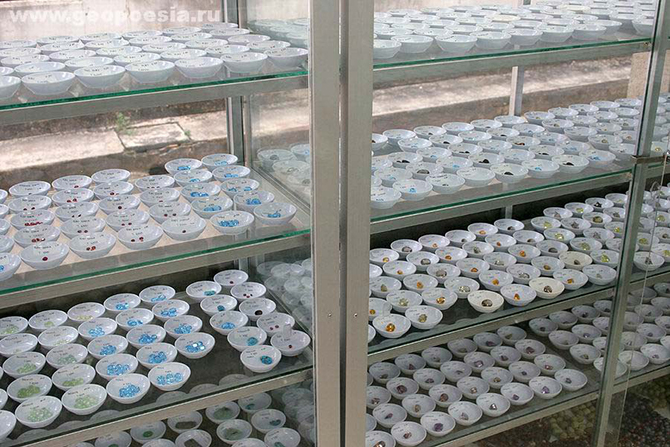 And this here - from horizon to horizon.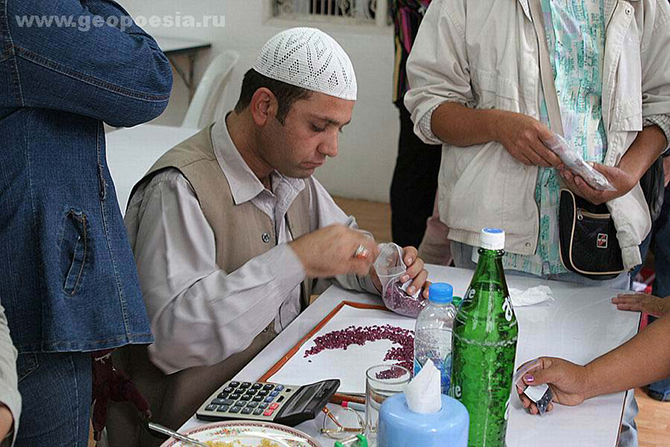 Main wholesale traders (buyers of precious stones) in Chanthaburi - from the Middle East. Local dealer, stood in line to such purchaser, pulls from his pocket a newspaper kulёk and pours him a pile of, say, pomegranates. A buyer at that time eats. He picks up a fork leisurely noodles and sends it into his mouth, and with the other hand this will stir the pile of stones, and pat, almost without looking at them, nod seller: "I take." Or: "I do not take, the next one!" And the next climbs into the bag at his bag of.
Snapshot on the black market gems how difficult, and so Charming Man.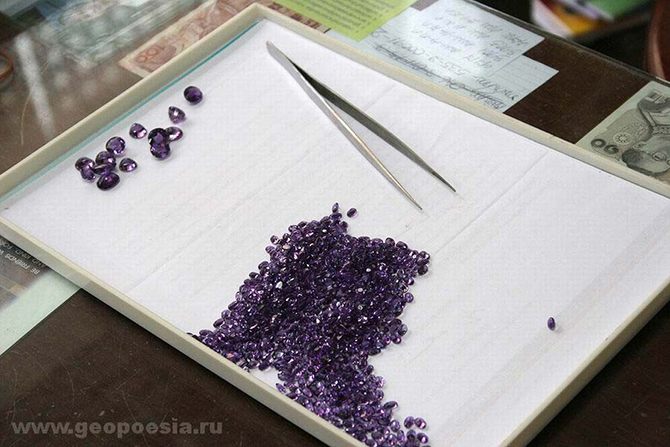 Well, this amethyst. To choose from. That is roysya as your heart desires.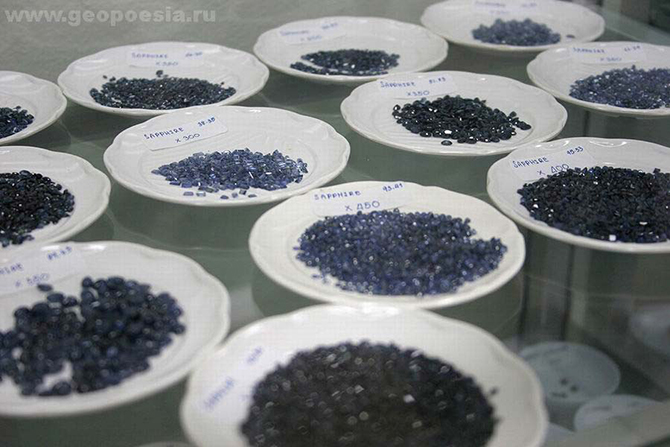 And this is - sapphires. But it is not local, and Cambodian (which are usually green) and even Ceylon (from the blue is dark blue) and Tanzanian. It is known that Chanthaburi - the main market of precious stones Asia. It turns out that not only.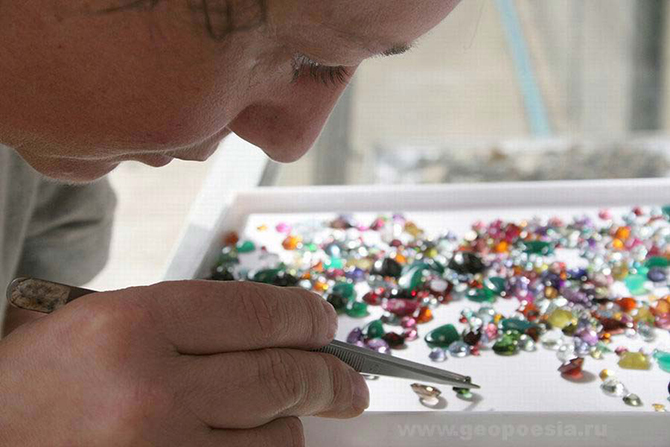 There is also a form of sale - find yourself a stone itself. The tray sprinkled a variety of stones, all in one price (say, five dollars). Copa, choose. Maybe that's you're lucky and you find a diamond of pure water in two carats. Here we, for example, has carried on a clean chrome-diopside and a half carats.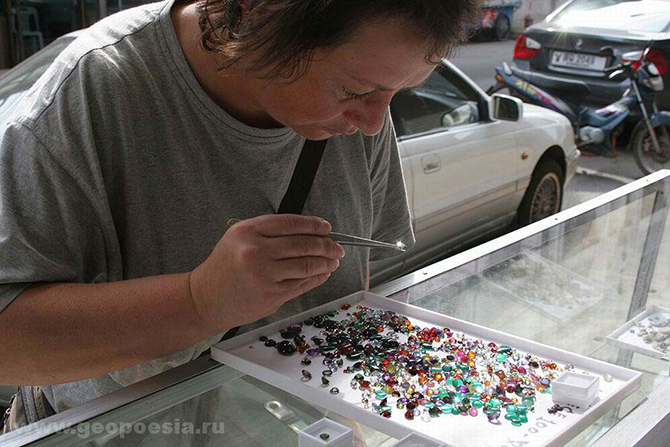 Generally speaking, we want to take everything.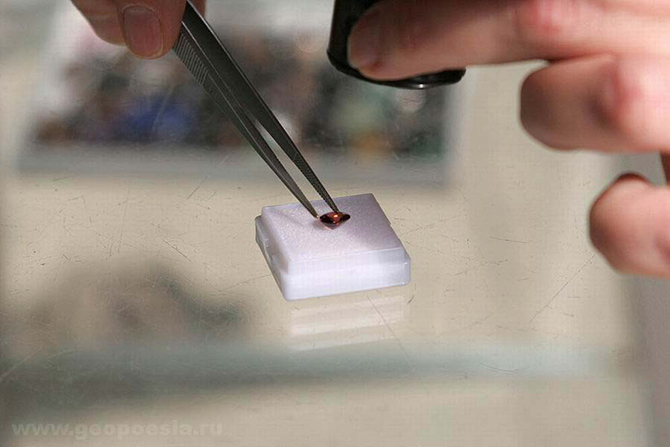 Second chance: pink tourmaline, and good. Take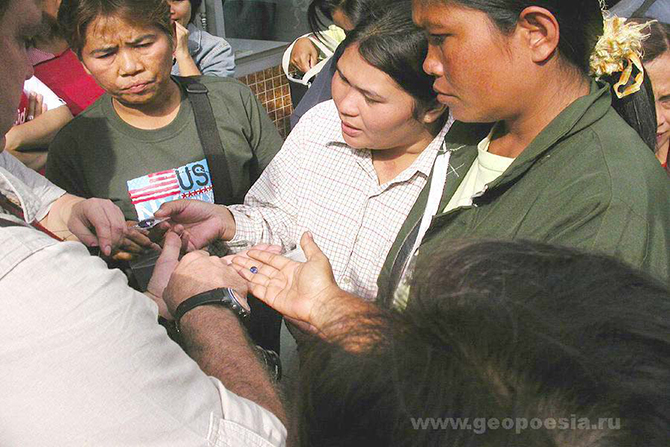 But the most interesting thing on the black market in Chanthaburi, where there is a sale of precious stones, it is not digging on collapsed, and work with people. Now we concentrate on sapphire (local, Ceylon do not take). Stones examined, rejected, or drop in the gutter full of dirt under your feet that (literally) gets out of it, examined again approved or remarriage is called price, called the counter price (about ten times lower than the starting), called weighted price, etc. n. Living thing. The only thing - we need appliances. At least 30-fold magnifying glass.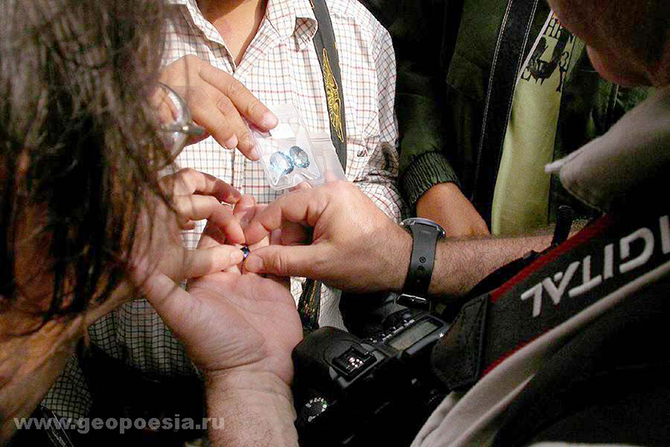 The fact that the top - it is a fake, synthetic blue sapphire Taiwan. This is clear and without any devices, it is enough to arm one only common sense. The trouble is that it is gambling, and common sense here at some point fails. And yet, look at a moment in strength, stop and ask yourself - and whether there are any in the world sapphires the size of an ostrich egg and a value of 100 (say) dollars? They say that every man falls in life only one chance and you can not miss? Well, do whatever you want. We did what we could.
aaa