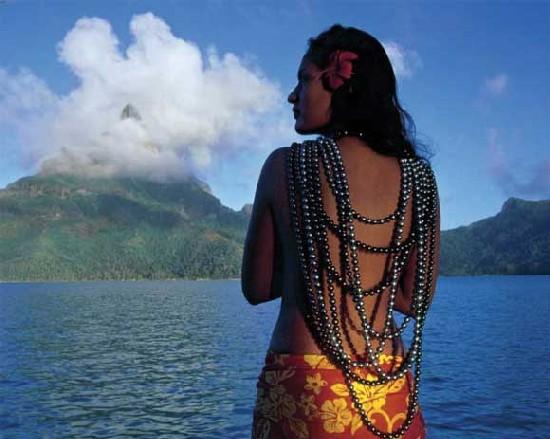 Natural black pearls just stunningly beautiful, expensive and rare. And demand is growing in the world, and instead decide to just go here expensive pearls, it was decided to grow. But before that mining history jewelry was just stunningly sophisticated.
Half a century ago, looking for pearls in the lagoons, resulting in fewer and less rare Margarita. And these are the oysters and only they can see the light of pearls just amazing dark color. These oysters have tried to breed at home and Australian residents, and residents of Japan, but nothing happened, and the entire population of oysters has been preserved here. And many of them died for a reason - because the fishermen were trying to find a gem that just was not there. Sooner or later, so that's the attitude would lead to that kind of disappeared in the seas and black pearls never would have ended up in the most beautiful jewelry in the world. Until he came Chinese.
His name was Robert Van. And while he was very adventurous, though did not come here for this. He began to realize that it is impossible to take risks and to destroy the oysters in order to check for whether they drifted accidentally grain of sand, the probability of which is minimal. And half a century ago, he began work on the cultivation of black pearls in a farm. Oysters were grown in their native waters, and then began to have the ability to grow everything needed for pearls. There certainly was placed nucleus. However, this is not a grain of sand, and a special kernel is white, but consisting of nacre. Thus, a black jewel, which is within the white area. Still, even this required maximum attention. Oversee the development of a single oyster will take at least six years. Work long, tedious, difficult, and of course the manual.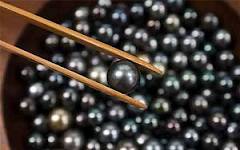 First, work with it was attended by representatives of China, more diligent and attentive than the locals. And now there is a huge amount of work locals who already understand the basics of this work - the attention and patience.
Controls also manufacture Bruno, son of the first organizer of the farm. He is the producer of numerous black jewelry. By the way, it can easily be seen in the museum of the Black Pearl. And find out if you do not notice the only multibillionaires. This man walks in the usual shorts and moccasins, and the state of their no shows.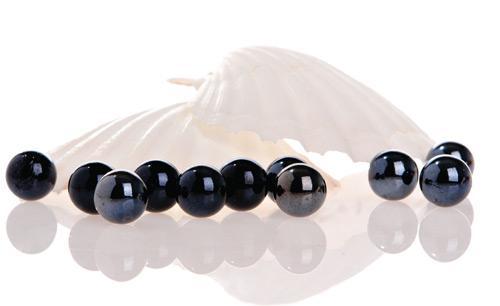 How to choose and wear a black pearl
afford to wear jewelery with pearls of that color may few. Wear white or pink pearls can anyone, but black is too beautiful and is not for everyone. He, unlike all the other colors are very bright and can not enhance the beauty of women, but rather to outshine her. Only bright individuals can wear jewelry with it and do not lose their individuality, but only to emphasize it.Professionals especially note that the pearls that color may even overshadow other valuables. Shine even the most exquisite diamonds against such additions may just get lost. So choose the best those products in which it is becoming the central pearl. Especially beautiful they will look with white gold or platinum, can look beautiful with small stones, but with the same white fellow is not in harmony. Similarly, the best way to look at one another jewel decoration. In addition to necklaces.
pearls But also you should choose carefully. They should match the color of the skin. The fact that even darker shades pearl has its own that can discordant with the skin. If you have dark skin, it is best to take the jewel with warm green or brown tint.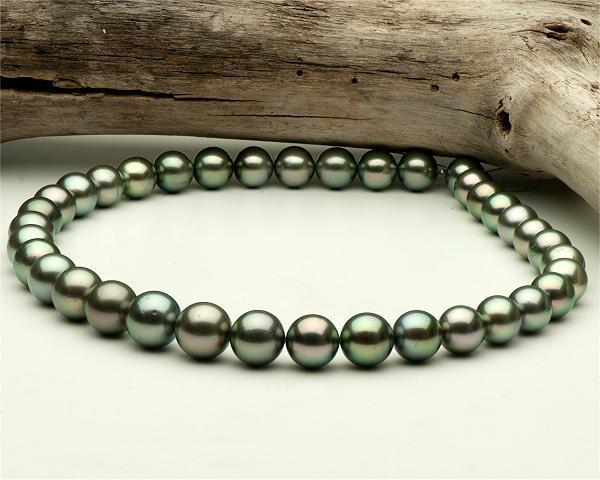 Provided that light skin, look for those gems that have a blue tint.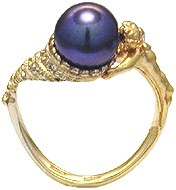 These pearls can be considered a landmark of the Polynesian waters. After all, in any other light on the water, it can not appear.
Tahitian (Tahiti Pearls)
- black pearl of Tahiti - this is one of the most beautiful varieties of pearls, it is grown by planting Anhui
Pinctada margaritifera
. Oysters are large enough, about 30 cm in length, which allows to obtain large, high quality pearls. Pearls Tahiti different dark shades with tones of coal, silver, green and chocolate brown.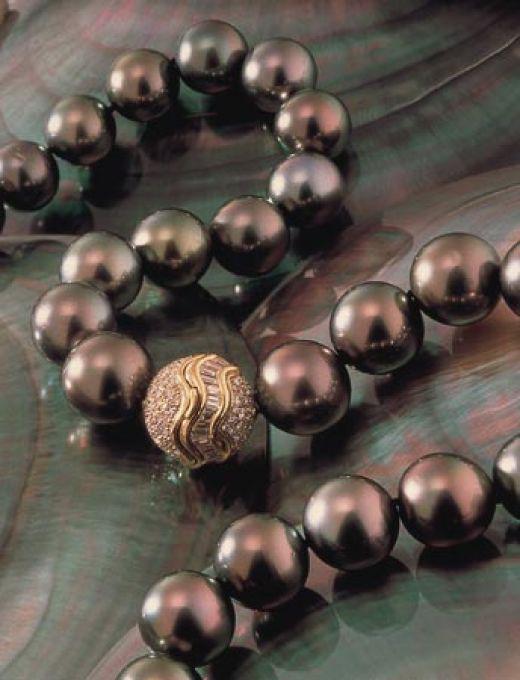 Pure black pearls are rare and are very much appreciated. It is believed erroneously that Tahitian pearls most often "black", and why there was his second name "black pearl", though in fact it mostly gray with more or less light shades. Despite its name, black pearls are not grown on the island . Tahiti - the commercial center where dumped their "pets" farmers throughout French Polynesia. Oyster Pinctada margaritifera are very beautiful inner surface and the beginning of the 20th century they were almost wiped out, as they were caught in large quantities, not only for the sake of pearls, but also on the pearl. Today, these shellfish bred in Australia, Vietnam, and the Seychelles, but derived from these pearls are not called «Tahitian», although it has the same properties. Any instance here - round, pear-shaped, "button" - extremely valuable, does not require any chemical treatment, pearls are extracted from oysters have enough clean, dry and dark pearls of Tahiti gladkimi.Ogromnye valued for their rarity, beauty, exotic coloring and luster, making it the perfect target for investment.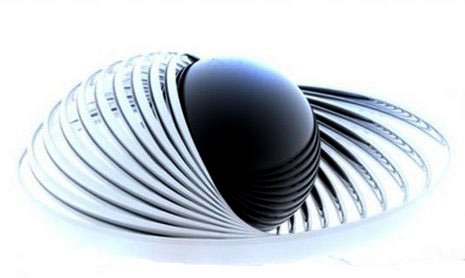 Tahitian pearls is different in that shimmers in the bright sunlight, and it has an unusual "metallic" coloring, uncharacteristic of other varieties of sea pearls. There are pearls in this class with atypical colors: blue (paecock), aubergine (eggplant), green, olive (olive green), blue, and even red (magenta). The most valuable, and hence expensive, considered iridescent blue and cobalt blue colors.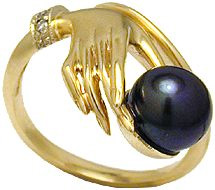 They were followed by the prestige of the rainbow
(rainbow), gray and golden. Also extremely popular pearl with parchment (parchment), lemon and golden-orange coloring.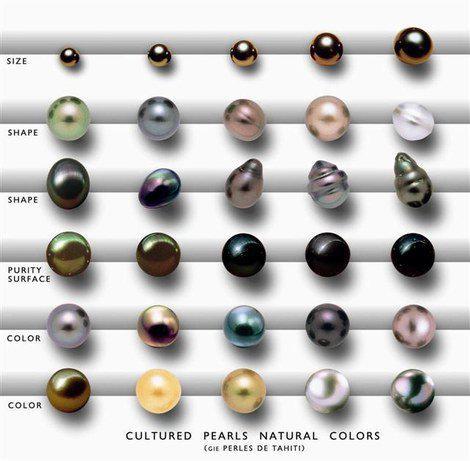 Create a necklace of black pearls is extremely difficult, they are all different in size and shape. Get over many thousands of pearls to collect only one such necklace.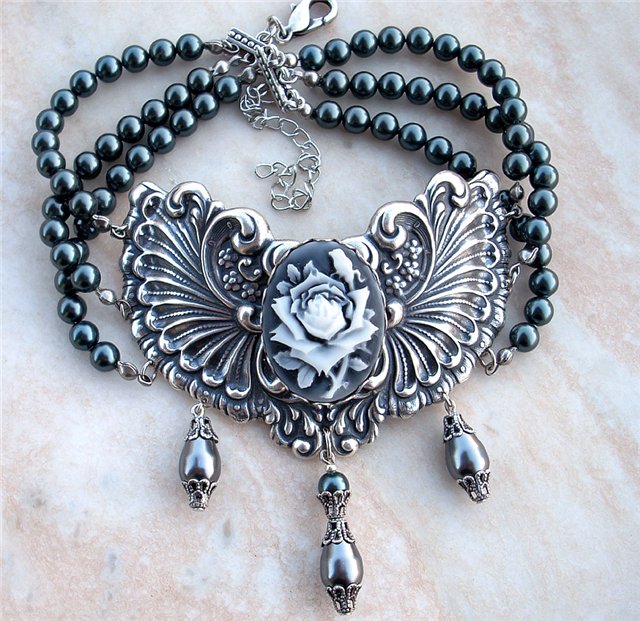 It costs a fortune and going frequently over the years. It happens that even two similar earrings black pearls are missing.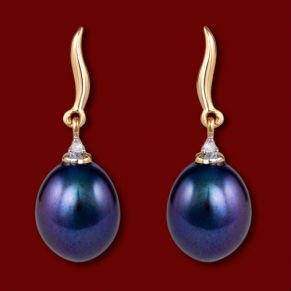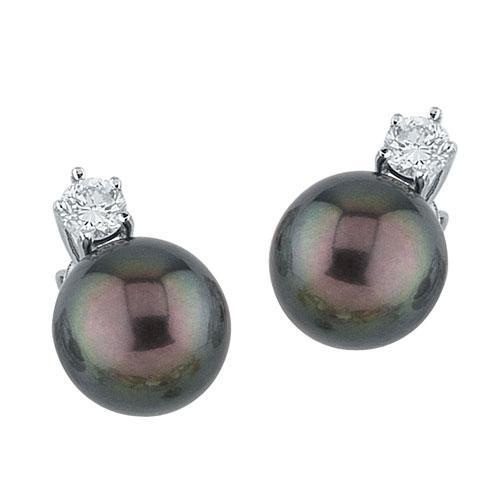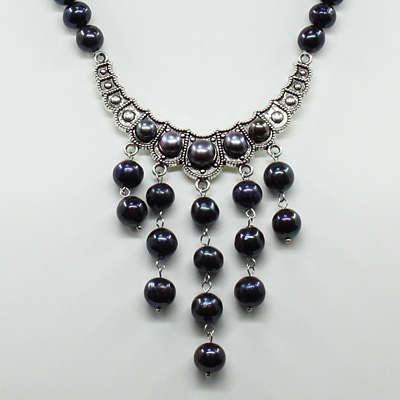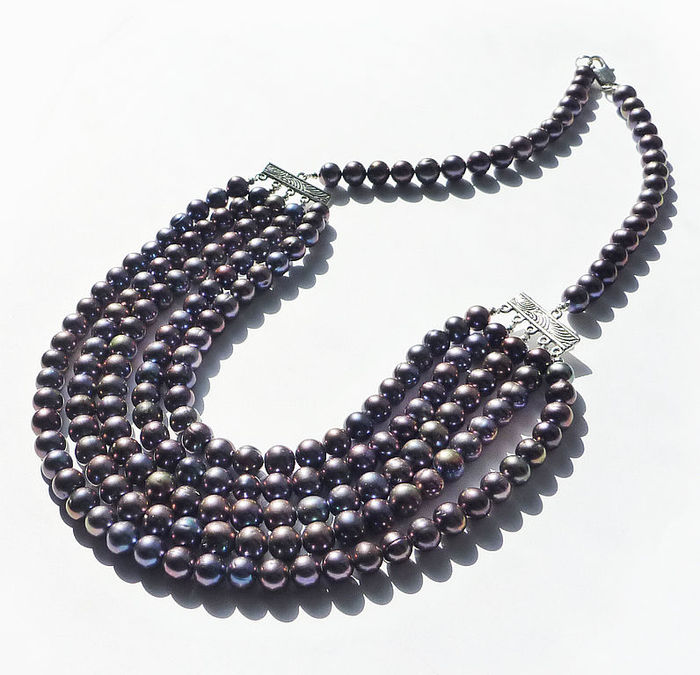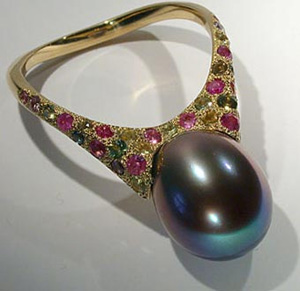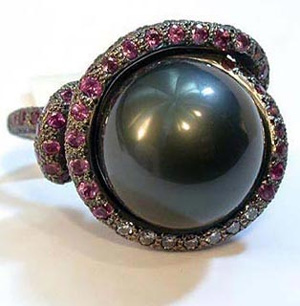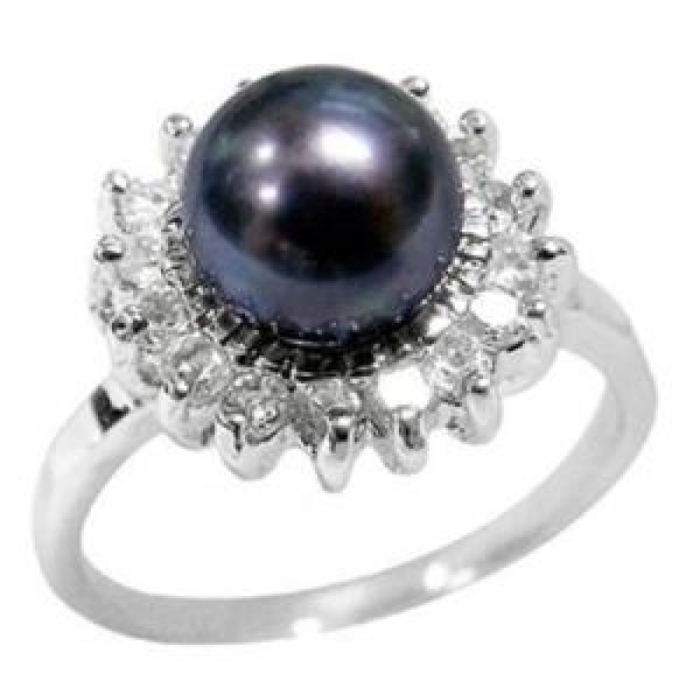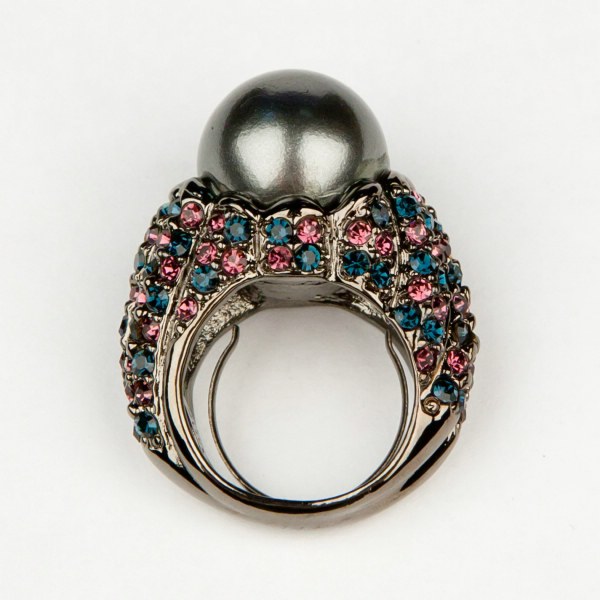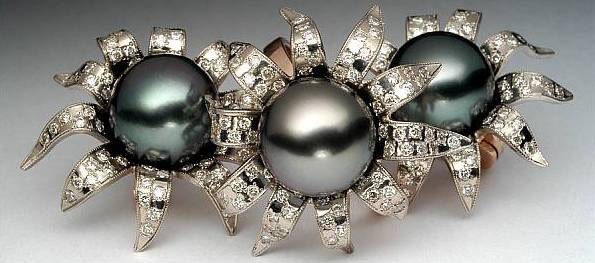 Messages through brooch
As you know, your collection of jewelry and other trinkets - 200 items - Secretary of State Madeleine Albright collected without departing from the professional activity.

And the most interesting, each brooch (to which she had a special affinity) was a kind of message. I, frankly, was struck just a few.
1. Brooch "The Snake" - Madeleine Albright put it to the meeting on Iraq after Saddam Hussein called her a snake.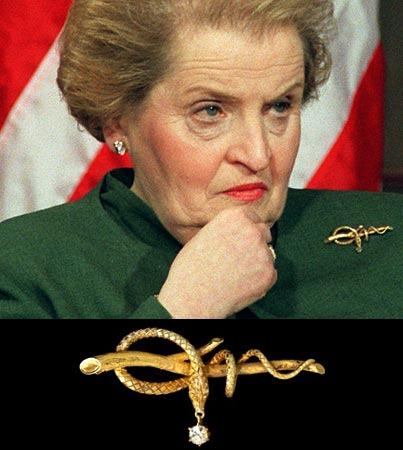 2. Spy Games: Albright wore this brooch for a meeting with Russian officials, after receiving a report from the United States intelligence agencies, which found "bug" in the courtroom.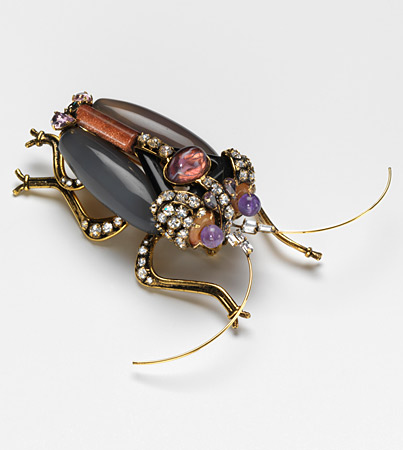 3. A female fox : This red fox Albright wore to meet with officials in South Korea. One of the Korean ministers said he was glad her visit because of the possibility to cuddle up to her "firm bust" (!)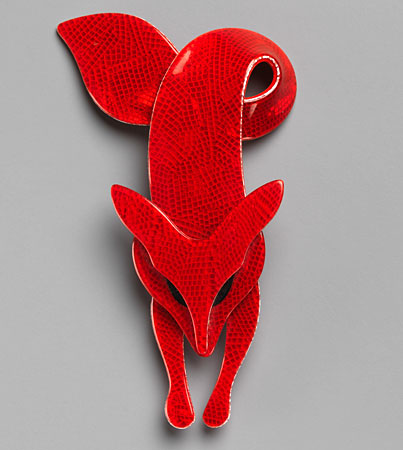 If the first two simple, logical and clear, the story of the third brooch I smiled and puzzled ... Firstly, soothes and "pleased" that the idiots, not only among our politicians.

Secondly, another typical man's opinion, I repeat, men-visual (recently stumbled upon the thoughts of one such representative .... no wonder, perhaps, of such talk: mother in childhood underfeeding))).
PEARL AND SILVER FROM SOROKOPUD ALEXANDER
Lifes Pearls and silver from the photographer from Moscow.
Sorokopud Alexander and his wonderful work.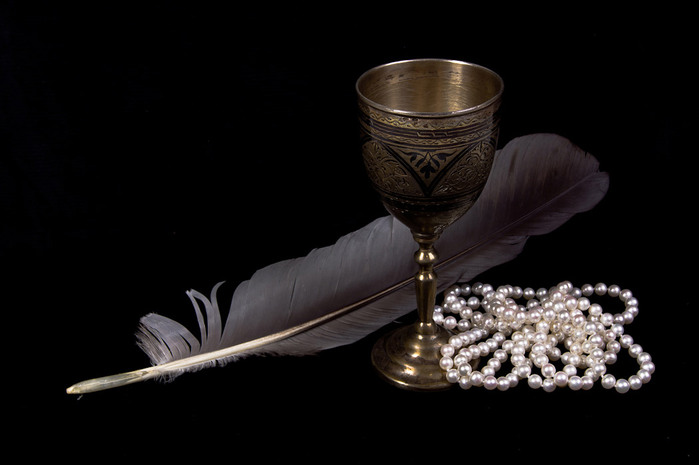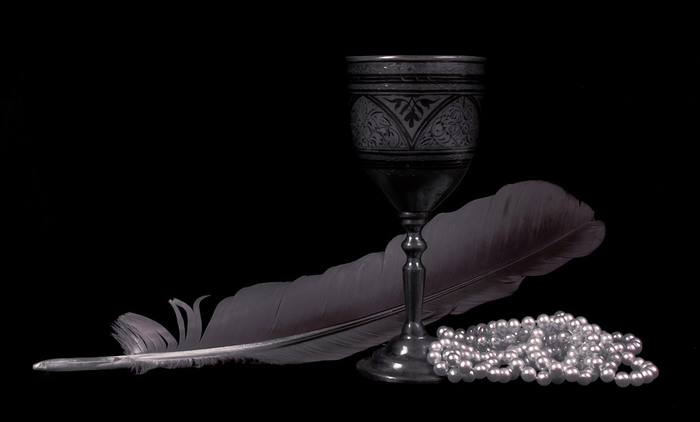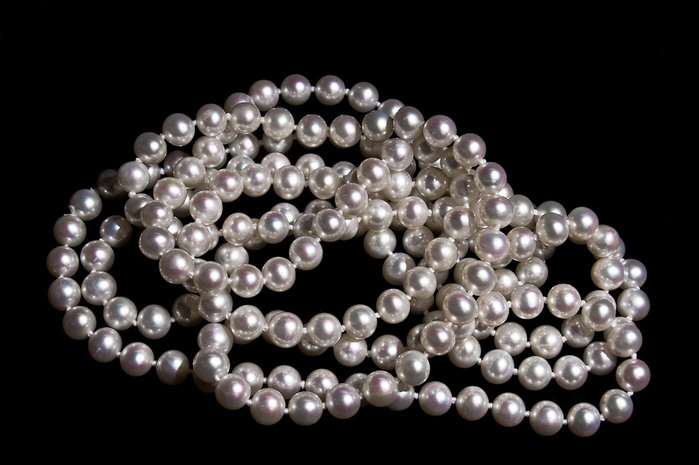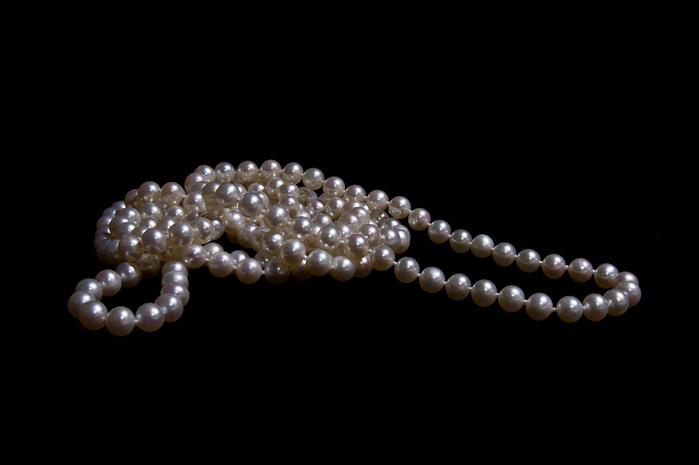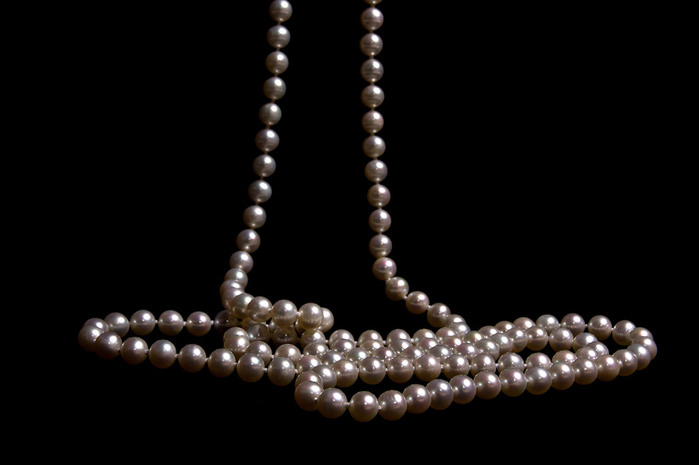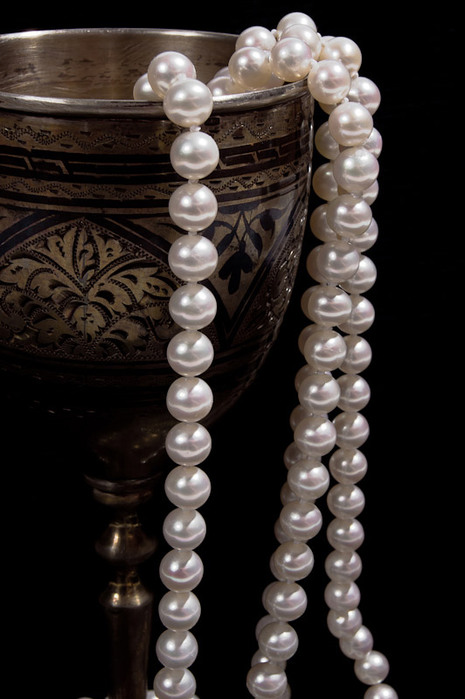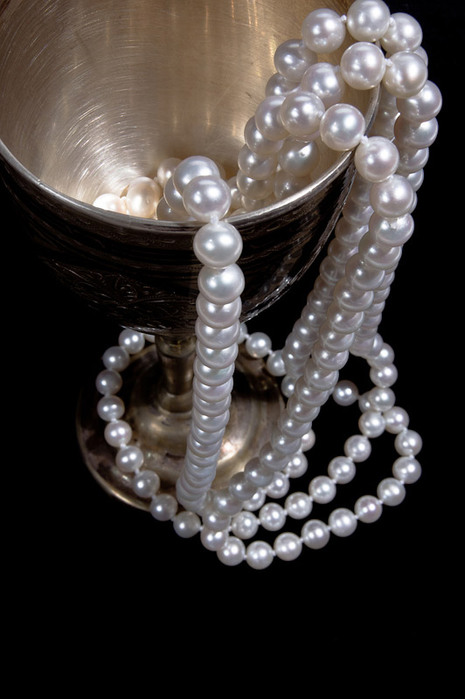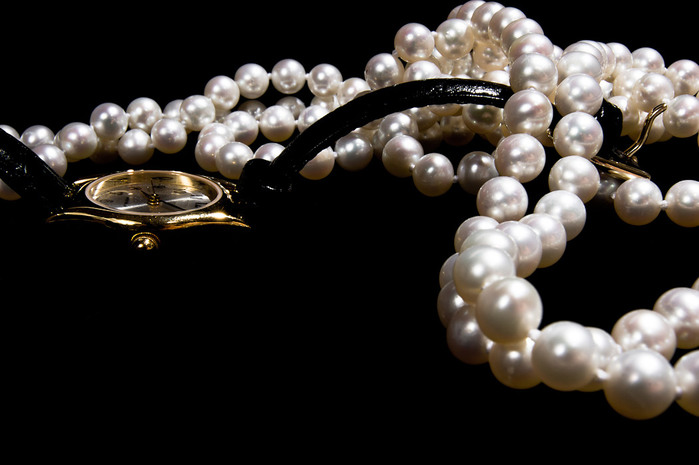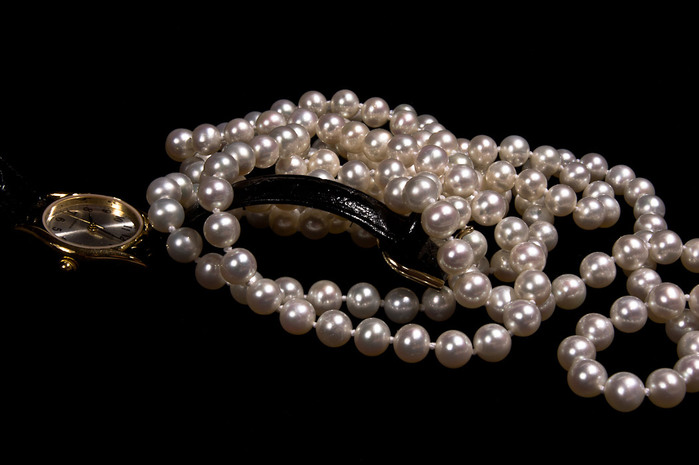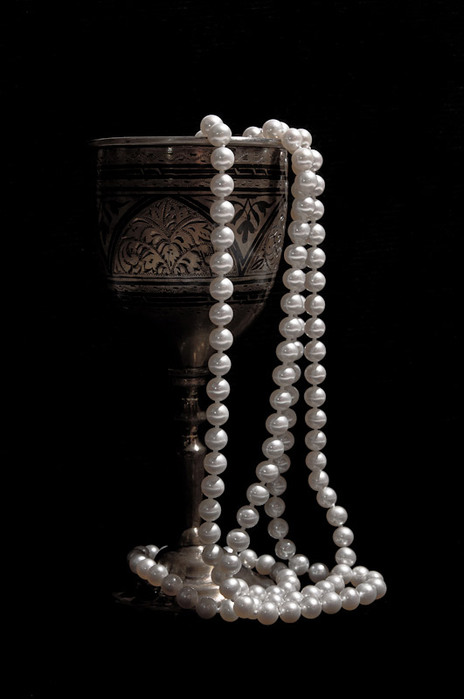 Buccellati
Buccellati The company was founded in 1919, then continued his father's four sons Besides jewelry, they make different original interior gizmos: Shells, marine fauna, funny figures of animals and birds with an unusual texture ...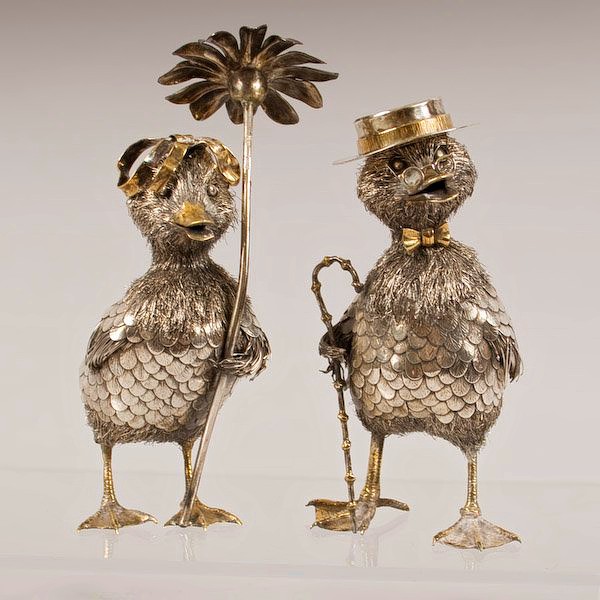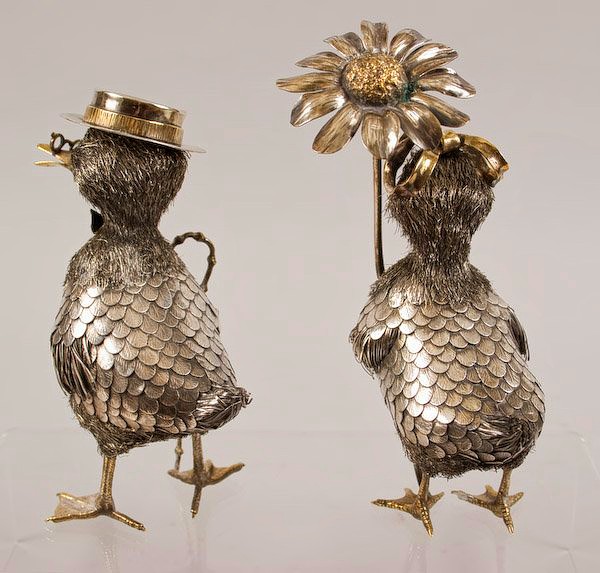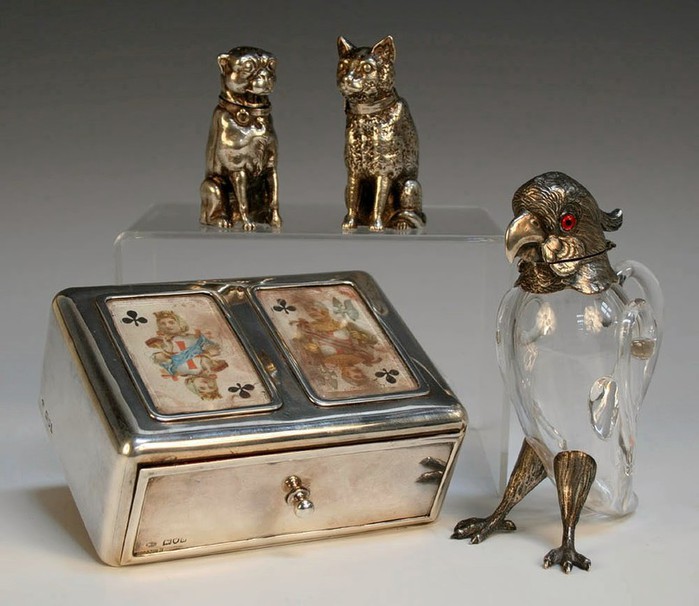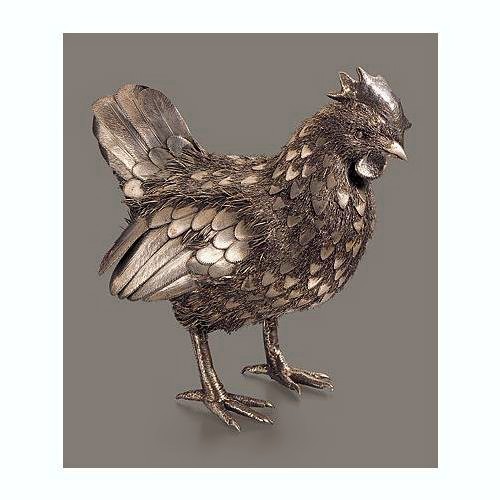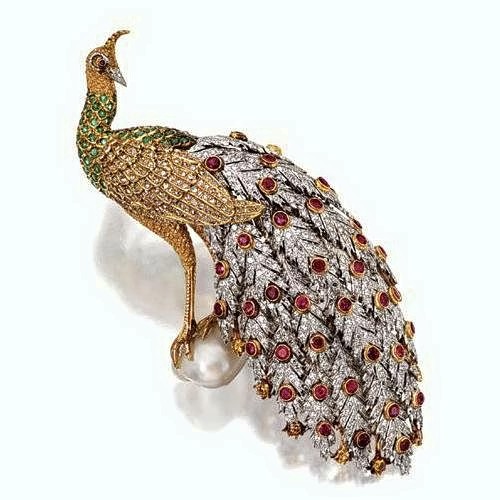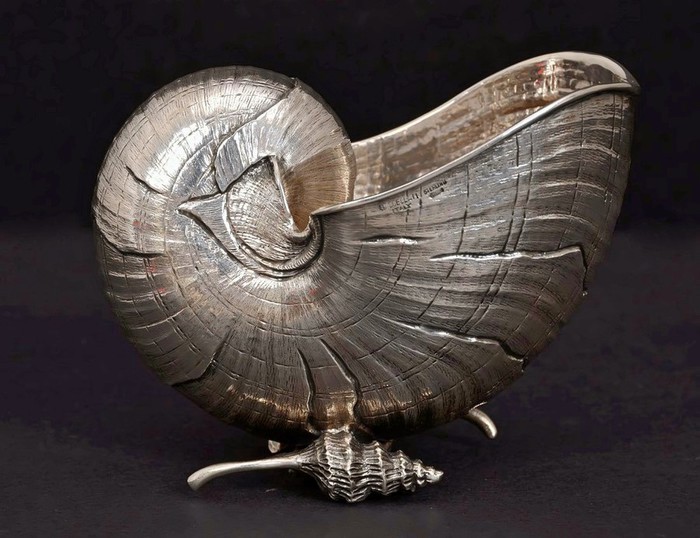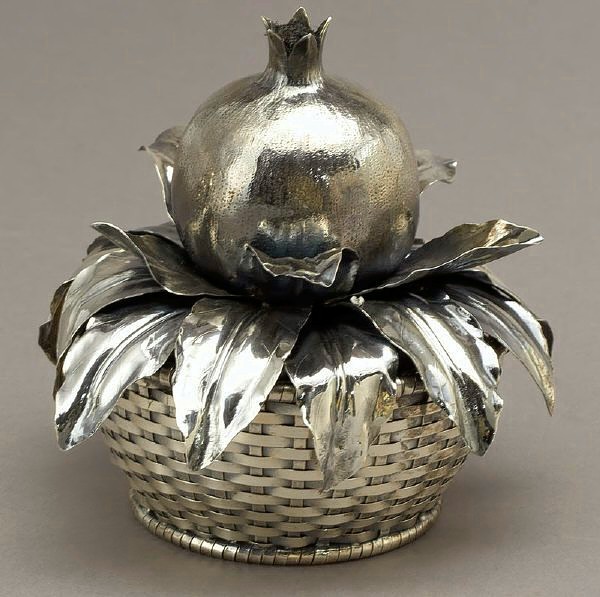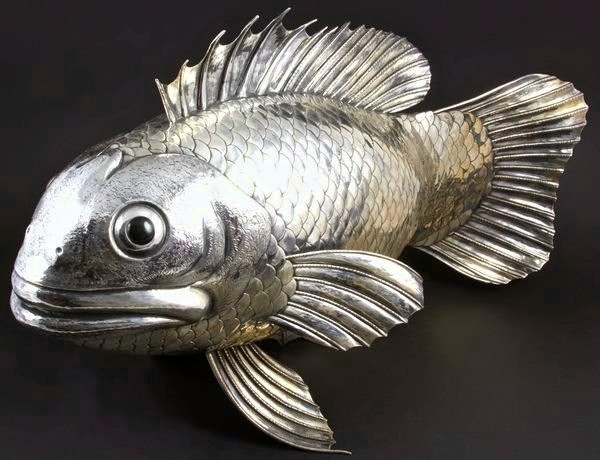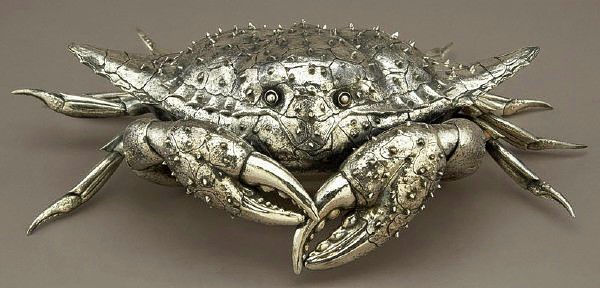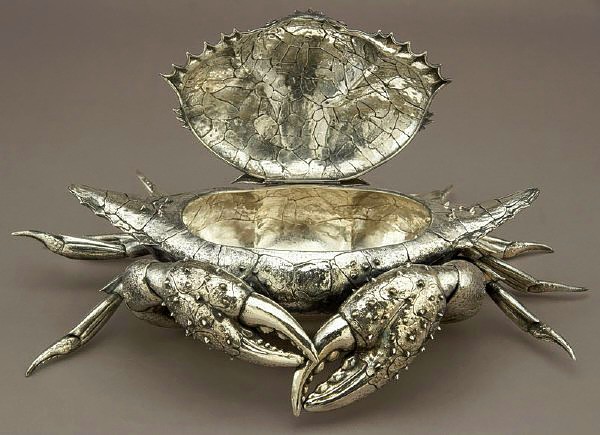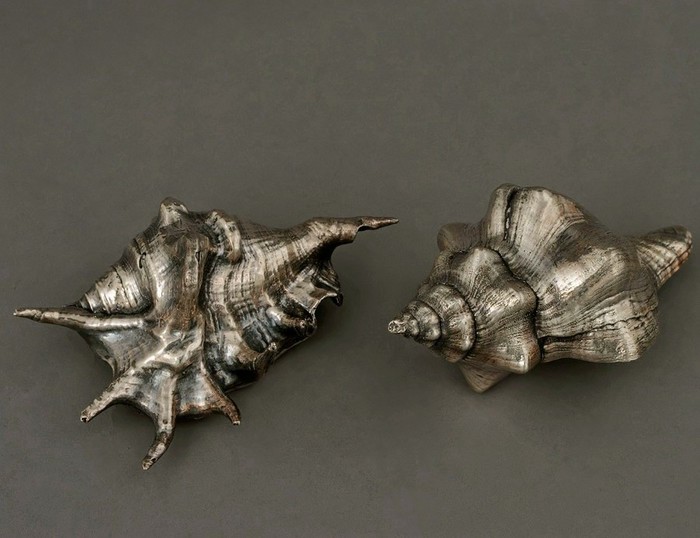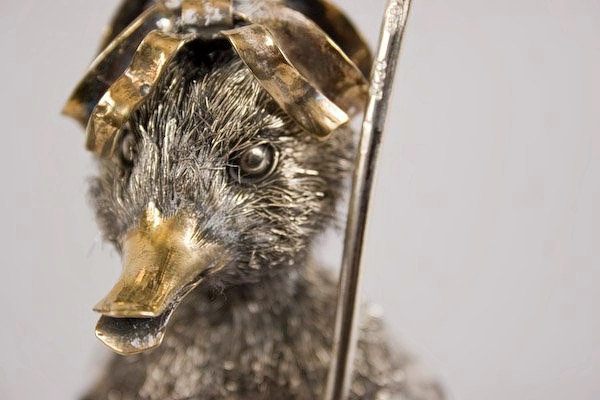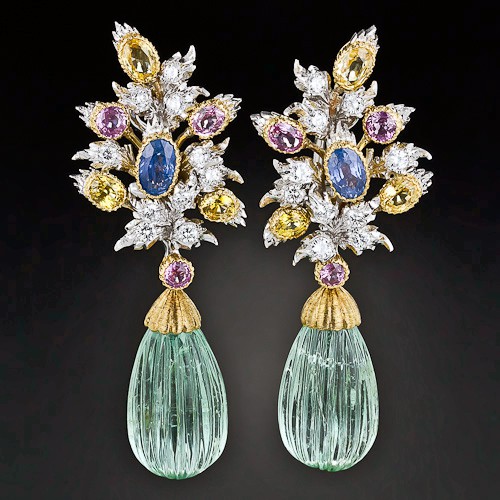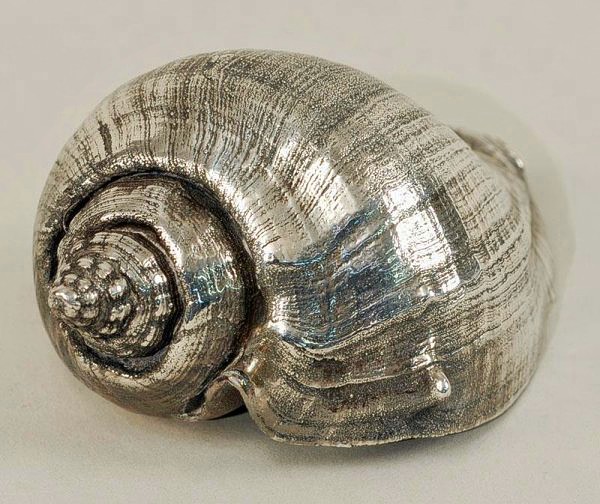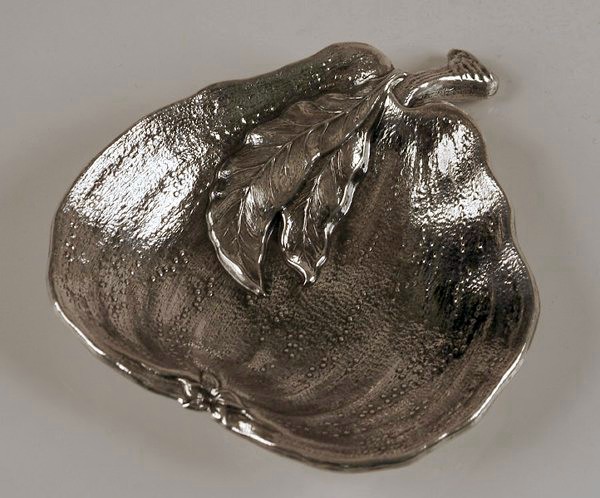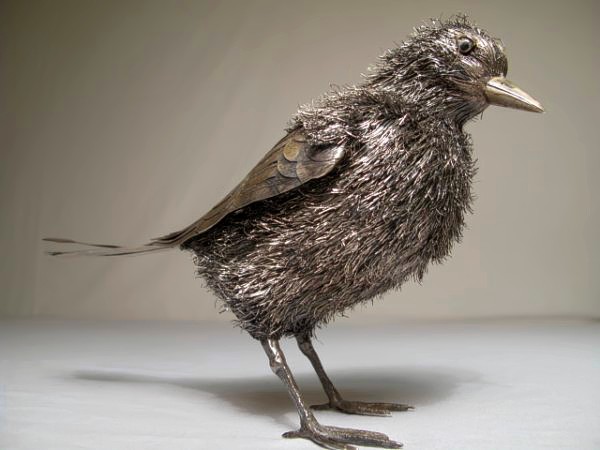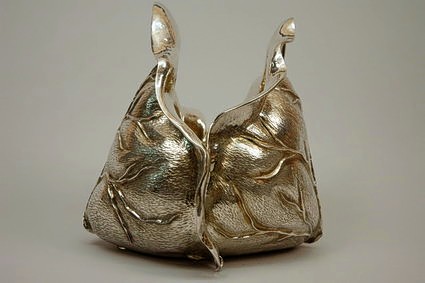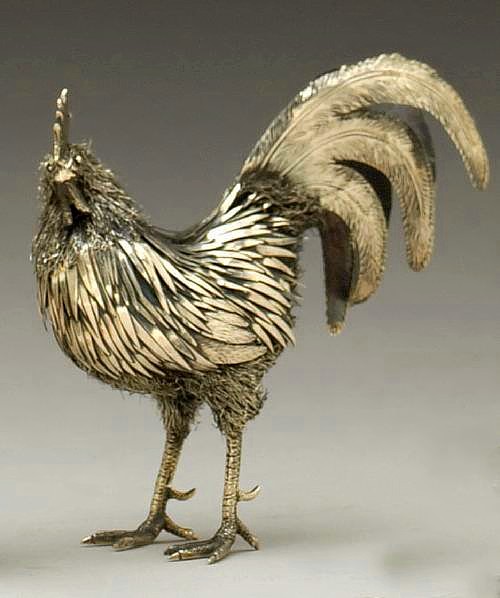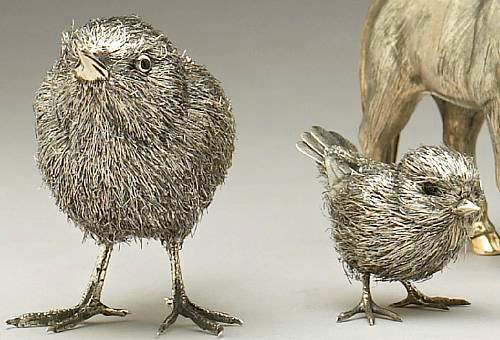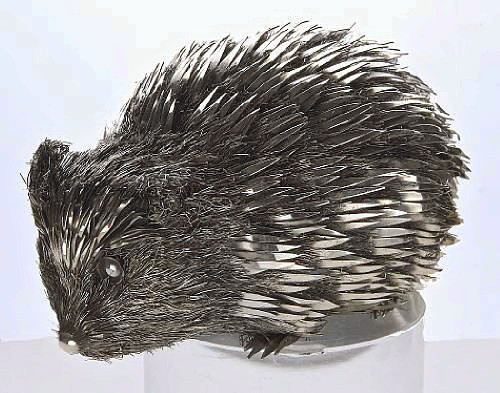 New collection of jewelry house Buccellati and Maison Dellos. Buccellati jewelry house Maison Dellos and represent your attention a new collection of "Capriccio Italien," created by the fourth generation of the family Buccellati, the epitome of bright motifs and traditions of impeccable classical style. Gold lace, deposits of rare stones, mysterious shimmer of precious metals - the result of two centuries of creative ways families Buccellati and approval of their unique, inimitable style. Collection "Capriccio Italien", reflecting the artistic heritage jewelry house Buccellati and skillful craftsmanship, combined with the bright fresh design, suitable for every day and for special events.