Yesterday I finally had the opportunity to take photographs of all the amazing dresses on display in Expressions.
So if you aren't in NZ - now you know what you are missing. If you are - now you know where to go for utter gorgeousness!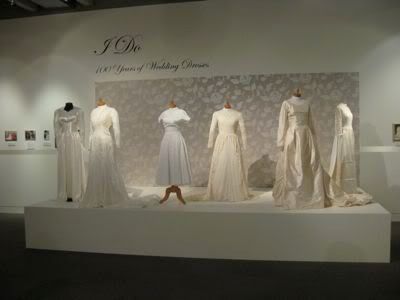 The oldest dress in the exhibition. This dress was first made in at least 1874 (and possibly even earlier than that), and was altered for another bride in 1910. It has been worn by four further brides since then - the last in 1994
.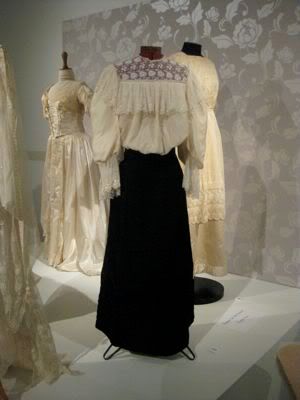 Ca. 1903 Isn't the blouse darling? The bride wore the blouse with a long white skirt for her wedding, and had the black skirt made for best wear. The details on the black skirt are amazing - I'll have to get more images of it.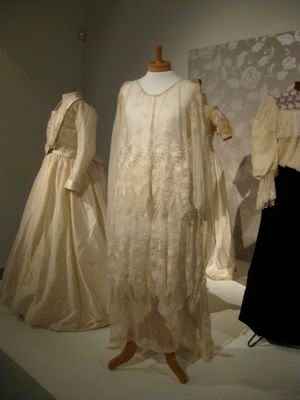 ca. 1925 Images just can't capture how beautiful this dress is. It's so flowy and romantic - with tassels at the ends of the sleeves and the train.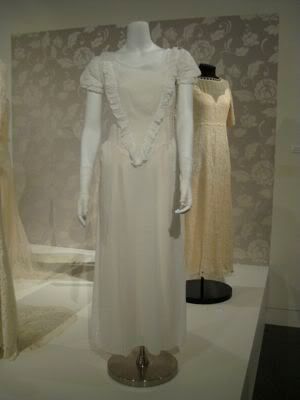 ca 1937. A hailstone muslin depression era dress. Isn't it just the sweetest thing? The bride wore the little lace mitts that are on the mannequin too.