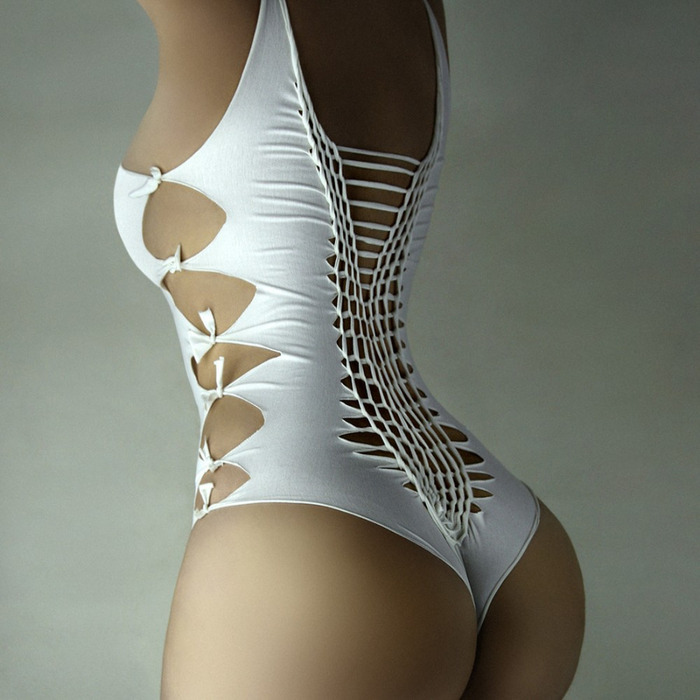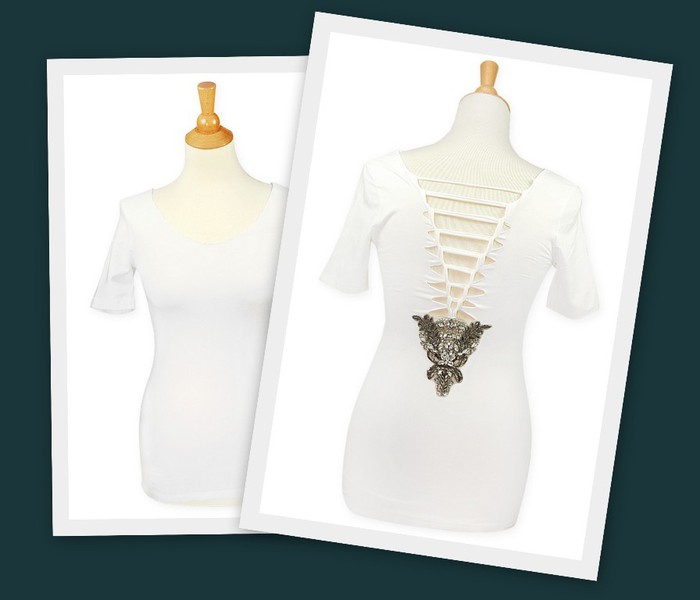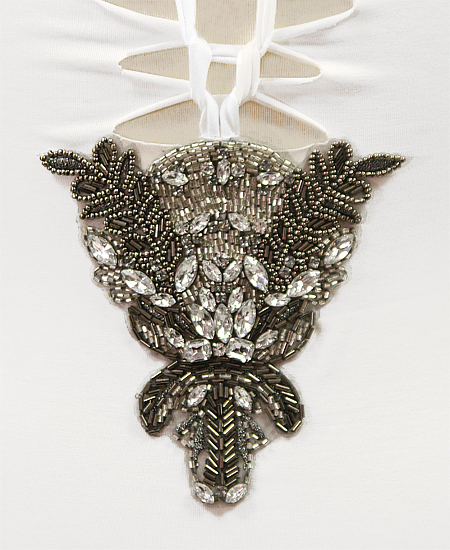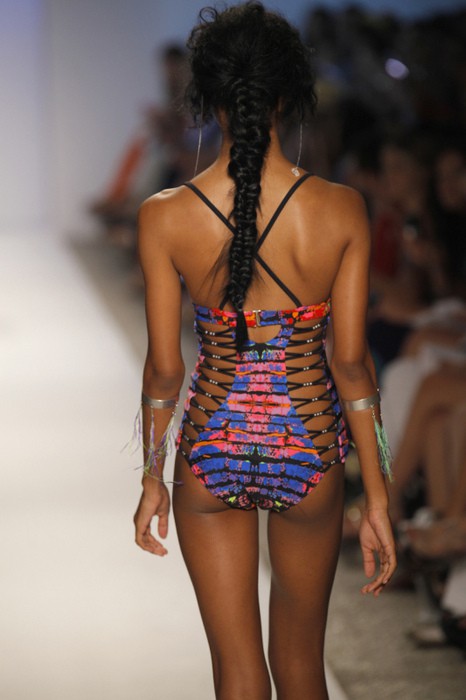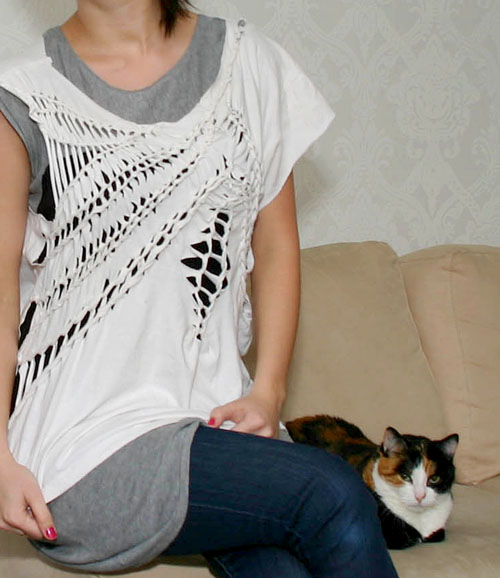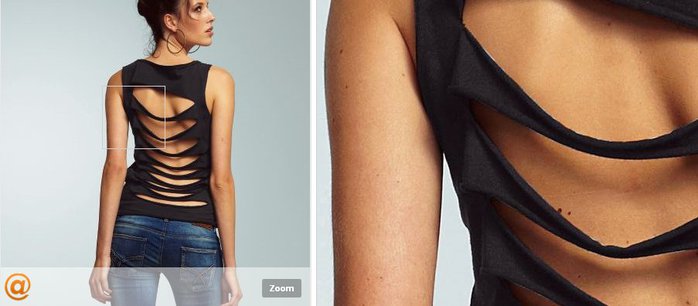 master class on technology - how to make T-shirts woven texture - under the cut:
Choose as large a t-shirt for yourself, because in the process she sits on several dimensions.
Decided where to weave? Cut! Neat rows:
The distance between the slits - 1 cm, can be less than, but not more - otherwise the hole will be too big, you get ugly.
Weaving like a way to crochet, but instead you use your finger. Take one of the strips and pull it under the previous one.
In the resulting loop are passing a finger.
Increase the loop, stretching her stronger thumb and index finger, take the next strip and pull through the first loop gain.
Repeat the operation - and already begin to emerge weaving.
Repeat, repeat, repeat ...
At the end of the last loop seamlessly fix a few stitches thread to match.
Here is the weaving on the shirt should get you in the end.