Necklace Extremely Piaget, white gold, diamonds, turquoise beads, beads chrysoprase, the central emerald 23.14 cts, Piaget
Necklace and earrings Extremely Piaget, white gold, diamonds, sapphires, all Piaget
Necklace and earrings Extremely Piaget, white gold, diamonds, emeralds, all Piaget
Necklace Extremely Piaget, pink gold, diamonds, turquoise beads, Piaget
BROOCH - ONE OF THE MOST SPECTACULAR WARDROBE ACCESSORIES
I think many would agree that the brooch - one of the most spectacular accessory wardrobe! The final touch in creating the image and the perfect way to pay attention to you. Emphasize the dignity of the figure or vice versa glance distract from imperfections give to shape bohemian romanticism and femininity or shock the audience - Brooch power over everything!
Where to wear them ?! Anywhere! Lapel jackets, on the collar, on the shoulder (as epaulettes), on low-cut dress, belt, shoes on, on fur capes and coats, on the pockets or collar coat, the gloves and hats. Decorate the hair or clothes drape, tie a scarf or refresh your favorite handbag.
And do not be afraid to make a mistake: the brooch is always the place! :)
And now a small selection fotografiy- "cheat sheets". Interesting ideas and options for wearing brooches!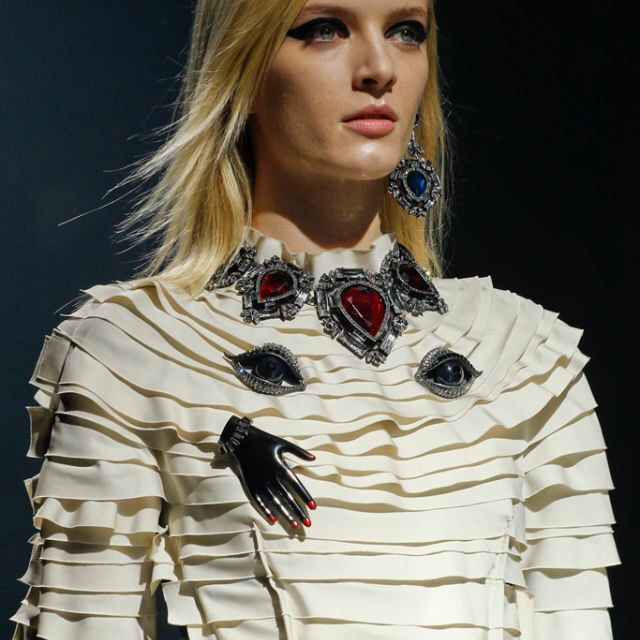 A kind of "set" when the earrings, necklaces and brooches look very harmoniously with each other.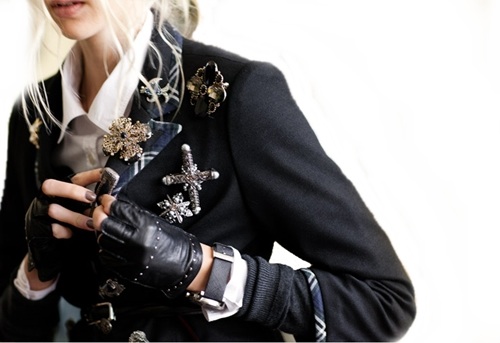 Impressive and unusual: several brooches on the jacket. And you can do without the other decorations!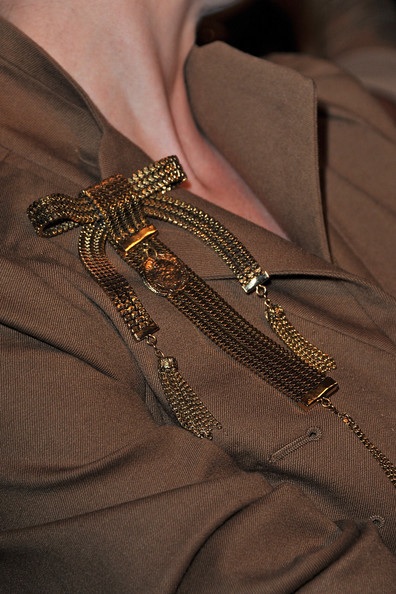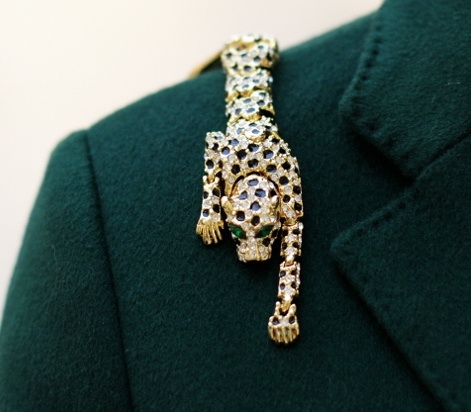 Very interesting brooches with "plastic" texture: they create the effect of motion (such as this charming leopard gracefully on your shoulder)!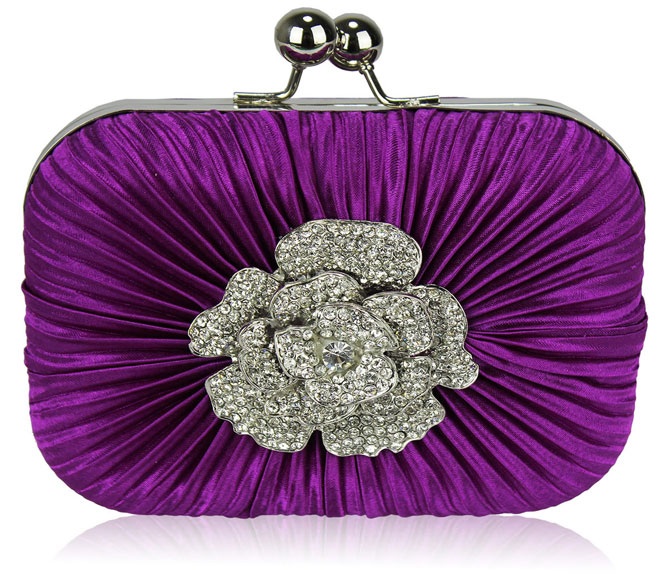 Massive brooches very advantageous to look at the evening handbags and clutches.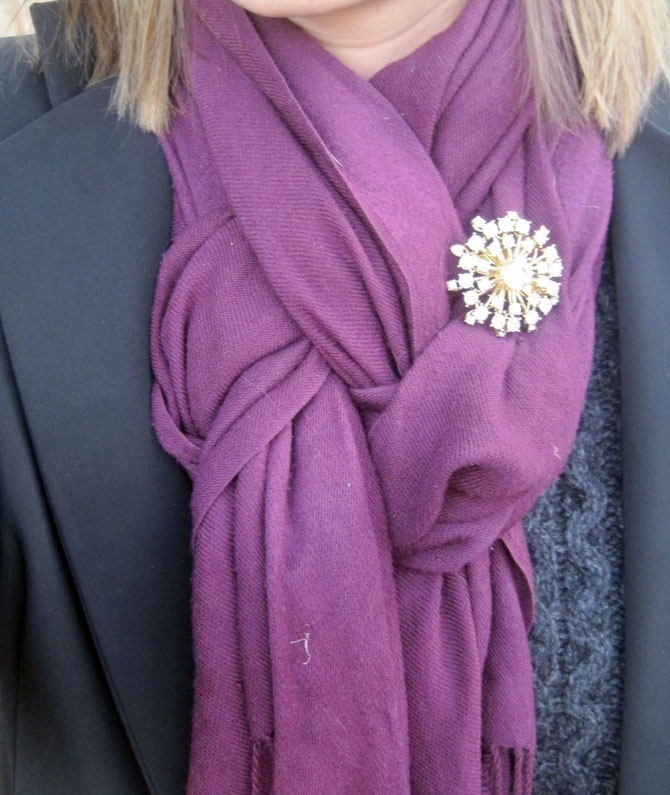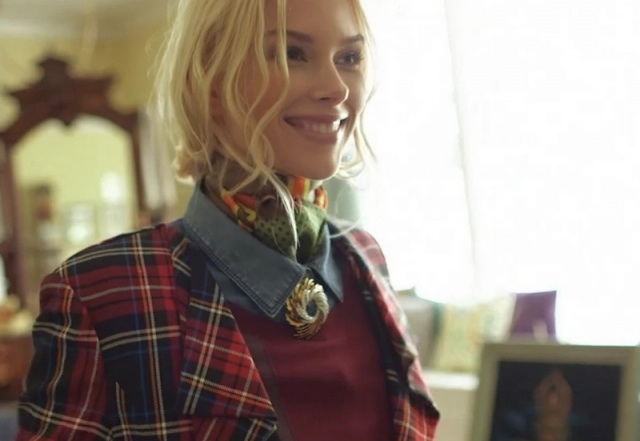 One of the classic options of wearing a brooch, on blouses and shirts - at the top of the button.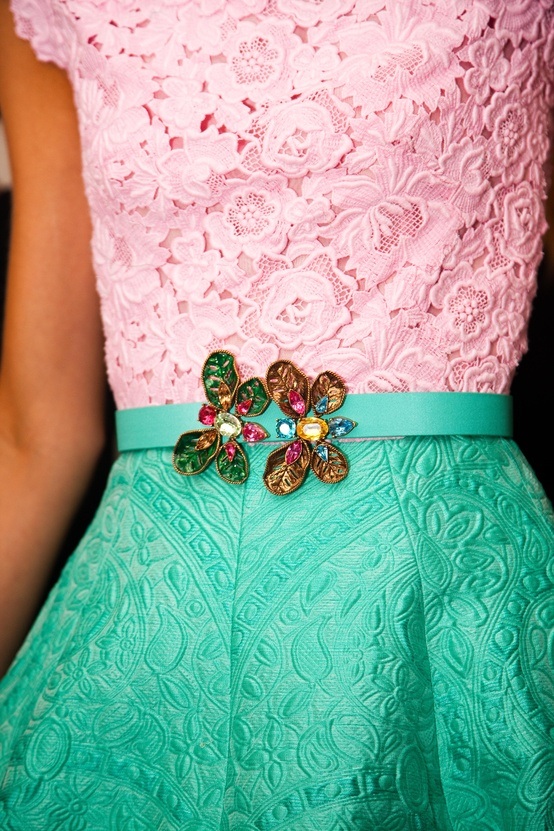 Brooches as decorative buckles - on the straps and wraps.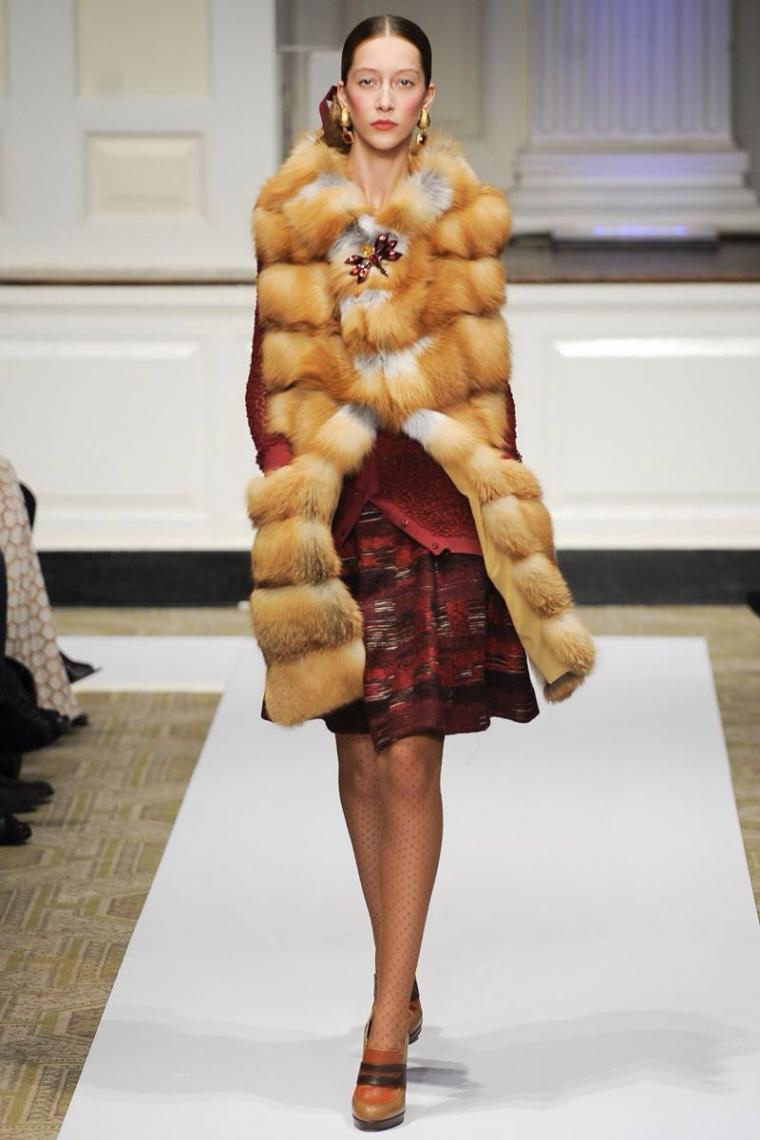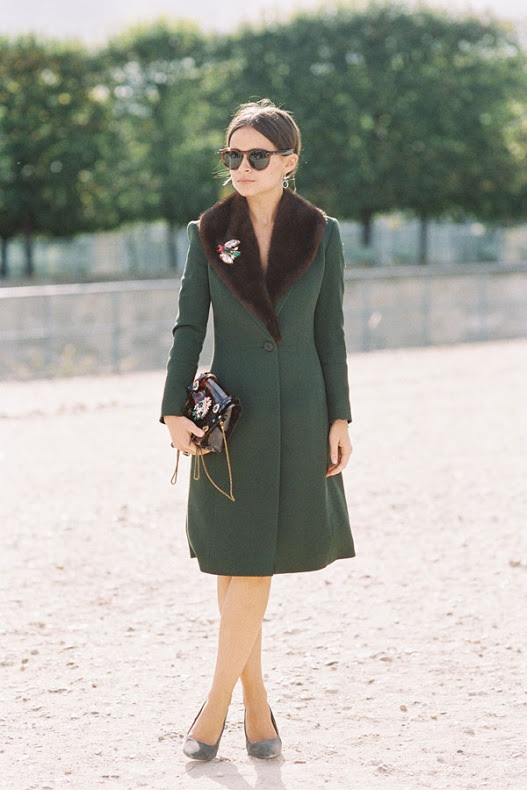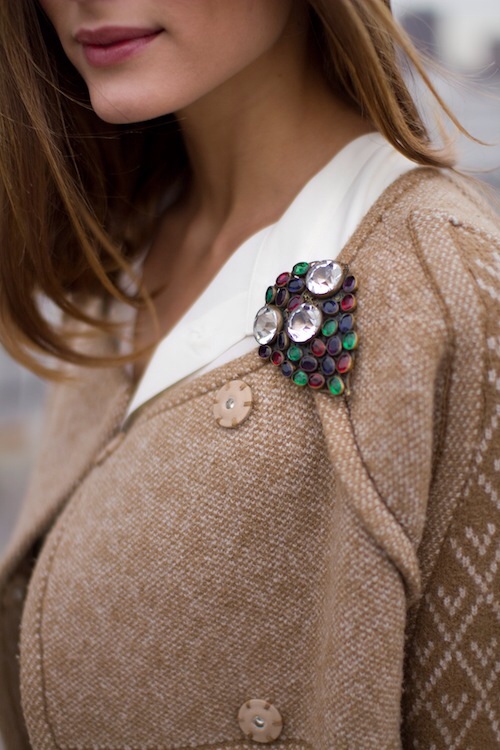 Dress clip (with clasp brooch in the form of clips).
In combination with natural or artificial fur brooches look very elegant and aristocratic ...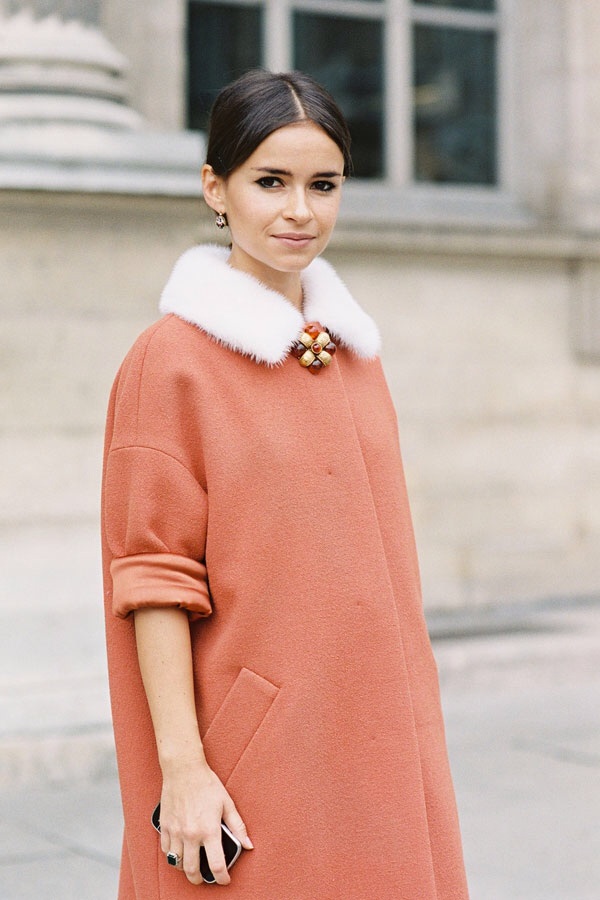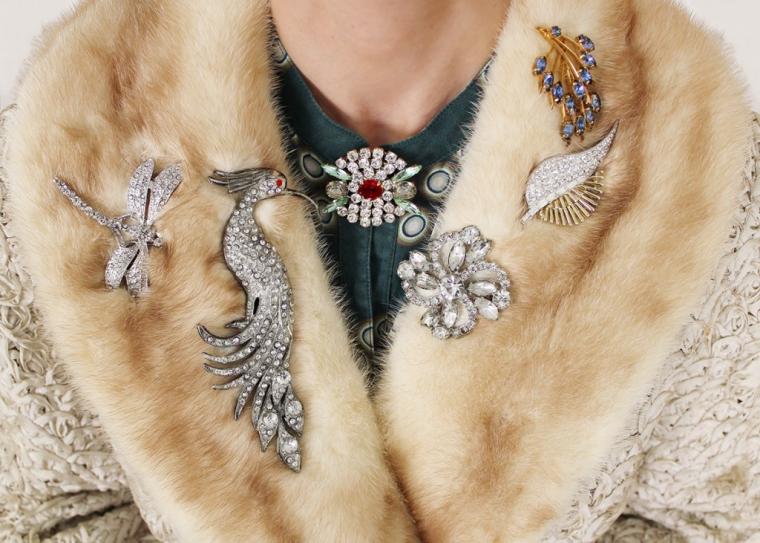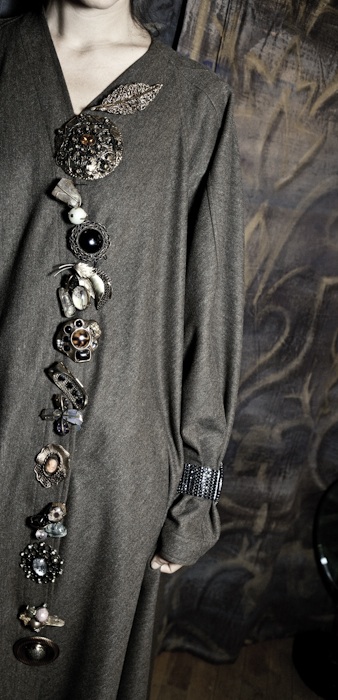 Bold and unusual, large and massive cast in the role of decorative buttons on the dress.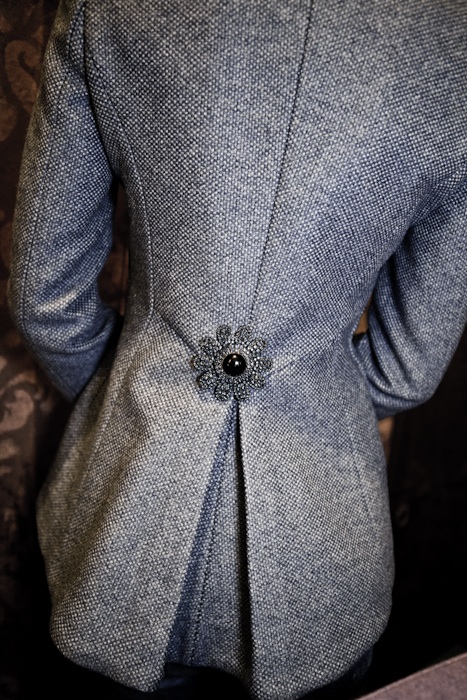 Or above the vent coat ...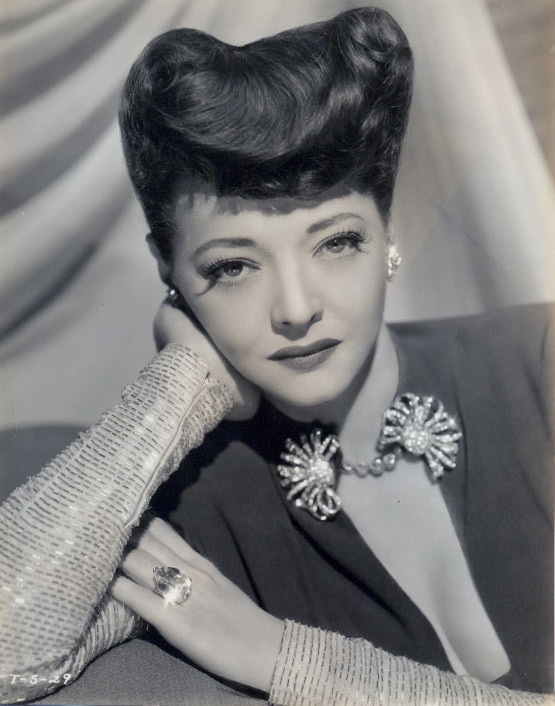 Sweet clips (brooches with clasps in the form of clips, coupled chains).