The clothing brand DESIGUAL born in 1984 and its core values are positivism, tolerance, innovation and fun.
The colors, design, illustration and your own style, made it a unique and exclusive brand to creative people who loves the good side of life.
His pieces are colorful, bold and truly unique.
This is my Desigual coat, was the most expensive purchase that I made in my whole life but I am happy with it because it´s different, when I used I can´t find anyone with something like that (except the fakes).
And I'm glad to know that I start to give more value to the quality and sophistication of what I wear.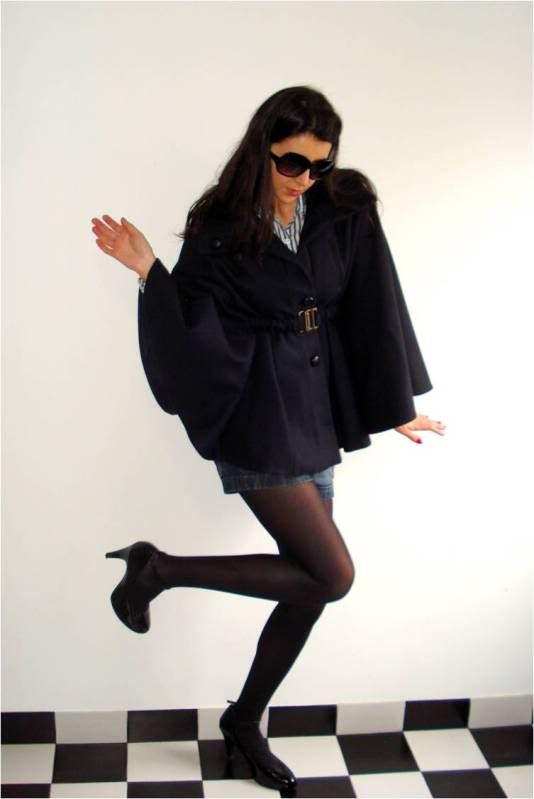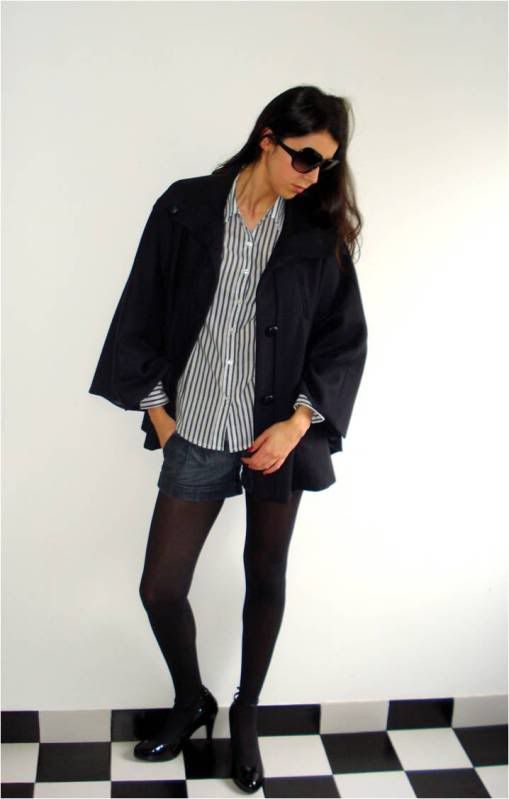 Today it snowed almost in all Portugal... which is really unpublished.
I leave you with this simple outfit, hope you like it .
I do not know why but today I am happy :)
Love and Kisses for all and have a nice week.
There are situations in our lives that make us think about it but in the end we always learn a lesson.
"In the end all the effort worth"
Hello girls, everything is okay?
Today I leave you with a simple outfit, is a style that I use when I go to work.
Kiss*
Pants - Zara, Top - H &M; Shoes - Stradivarius
So I got this dress. And when I got it it resembled a giant wadded up used kleenex, sorry, but it did. I did not even bother to unfurl it's crinkled and bunched up-ness, I just took it straight to the dry cleaner. I picked it up yesterday and it exceeded all my expectations. I was smitten. I AM smitten. And here's the sad news. She doesn't fit me. SO, I could have it tailored, which I may, or I could just sell her. But it's too hard to decide. I cannot part with her yet...this dress looks like an iced cupcake. For now it/she will live on my dress form whereupon I see her the minute I wake up. Will I keep or sell her, her fate is yet to be decided...

And to balance her, I am wearing a pretty lackluster and totally casual outfit because all I had to do yesterday was pick her up, have lunch with my brother and go to the post office. And all the things I am wearing are thrifted, every one, big surprise.
So I have been posting these little outfit collections on my Facebook page for Dear Golden, calling them "Maybe an Outfit" and I felt like maybe I should also put them on my blog. They are real fun to do, sort of like paper dolls or dressing up a barbie. Or like Polyvore, but all from my shop!
Actually it's also somewhere between winter and spring, this Thakoon collection. And I love love love it. I especially love the belted coats that aren't belted coats. What it does is render all those vintage coats without closures I see completely fashion relevant today. Short ones and long one. And even those vintage 1950s sweaters without closures (buttons, etc). I have a 1950s linen duster in the shop that I think I am going to have to "buy" from myself as it certainly fits in this vibe.